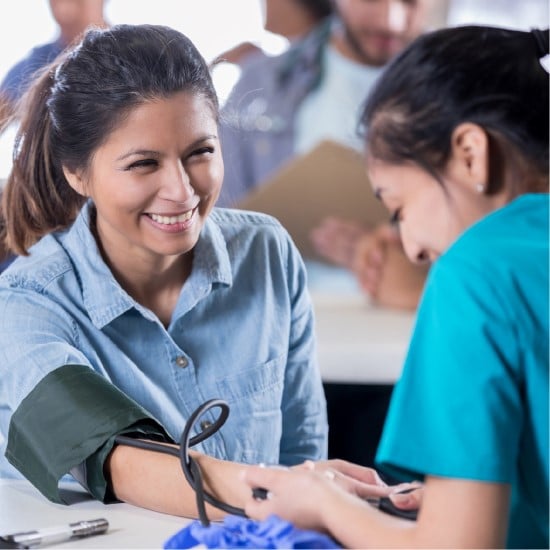 Community Partnerships
Benefit Patients and Hospitals:

Making a Difference in Our Communities

Ensuring the health of our patients is our top priority, even if that sometimes means sacrificing the bottom line. Many of our facilities are considered safety-net hospitals, which have a mission to provide healthcare for individuals regardless of their insurance status or ability to pay. We firmly believe that financial hardship and adverse circumstances should not prevent patients from receiving the care they deserve.

A proportion of our hospitals participate in charitable care, which provides free services to uninsured patients who do not have the means to pay. Every year, we provide millions of dollars of uncompensated medical care to thousands of individuals in need.

We also understand that to best serve local communities, our care and support must extend beyond the walls of our hospitals and outpatient clinics. Our facilities are committed to addressing the needs of their surrounding neighborhoods through partnerships with local organizations, outreach efforts, and donations.

Prospect Medical Holdings aims for a deeper and more lasting impact—through medical care and beyond—within the areas that we serve. Please see the sections below for examples of how our family of hospitals give back to their communities.
Charitable Care
Our mission is to provide the best care to every patient, regardless of adverse financial circumstances. Our hospitals provide charitable care to some patients based on their income and needs. Charitable care consists of free or deeply discounted medical services for individuals who are uninsured, underinsured, ineligible for a government program, or otherwise unable to pay.
We also deliver the same quality of care for all our patients without discrimination or judgment. Some notable examples from our hospitals include:
Community Benefits
Community benefits are hospital-led programs and services designed to improve health in communities and increase access to healthcare. Hospitals perform an assessment to determine the areas of greatest need in their communities and must respond accordingly. Activities can include free health screenings, educational outreach programs, and donations to healthcare organizations and other community groups.
Overall, community benefits are an integral part of our company-wide strategy to give back to the areas we serve. Some notable examples from our hospitals include: