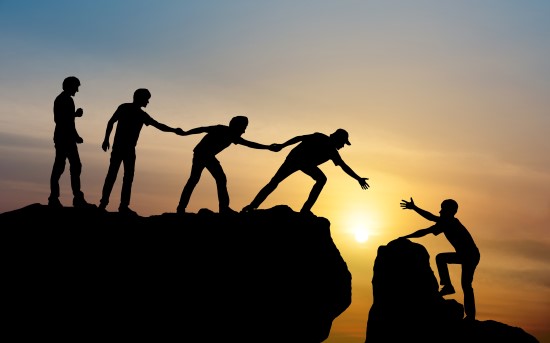 Making a Difference One Patient at a Time
At Prospect Medical Holdings, we recognize that mental and emotional well-being is just as important as physical health. Our extensive network of community hospitals and outpatient facilities offer comprehensive evaluation and treatment for behavioral health issues of any kind. Our effective programs are tailored to patients' needs and delivered in the appropriate setting, whether they require inpatient, outpatient, or aftercare services.
Many of our hospitals provide a significant level of mental health care and psychiatric services to low-income, uninsured, and vulnerable populations, providing essential safety-net services in these communities.
Please see the sections below for examples of how our family of hospitals work to improve the mental and emotional health of their communities.
We're here to help!
California
Using an integrative health approach, our behavioral health network in Los Angeles includes more than 160 beds in Culver City, Bellflower and Van Nuys.
Bellflower Behavioral Health Hospital
Patients from all over Los Angeles come to Bellflower Behavioral Health Hospital for their mental health needs, including homeless and needy populations. The 32-bed inpatient facility provides compassionate care for adults who voluntary seek services for mental health conditions such as depression and substance abuse.
Southern California Hospital at Culver City
As one of the largest mental health providers in the region, Southern California Hospital at Culver City offers a full continuum of coordinated inpatient mental health treatment in Culver City.
The behavioral health program operates more than 100 voluntary inpatient treatment bends for adults supported by a licensed, interdisciplinary team of psychiatrists, internal medicine physicians, registered nurses, therapists, social workers, case managers, technicians, and dieticians.
The hospital's Miracles Detox/Recovery Program is a leader in medical detoxification of drugs, alcohol, and pain medication. Situated in a safe environment with round-the-clock doctor and nurse care, Miracles work one-on-one with clients to facilitate a pain-free detox and find long-term solutions and aftercare.
Van Nuys Behavioral Health Hospital
Van Nuys Behavioral Health Hospital is a 57-bed mental health hospital that provides acute inpatient and outpatient services on a voluntary basis to adults in the San Fernando Valley. Staff members include psychologists, nurse practitioners, physician assistants, and other professionals. The hospital is staffed around the clock, and doctors are always on call for patients.
Connecticut
Eastern Connecticut Health Network
Eastern Connecticut Health Network (ECHN) provides a comprehensive and compassionate system of care to help individuals with behavioral health needs. It offers a wide range of services for both adults and children that provide rapid and thorough assessment, ensuring that patients have easy access to the help they need.
Both hospitals in the ECHN system, Rockville General Hospital and Manchester Memorial Hospital, have inpatient behavioral health units that provide a secure and safe environment for patients. Manchester Memorial Hospital has a six-bed adolescent inpatient unit, while Rockville General Hospital has a 24-bed adult inpatient unit. A multidisciplinary team of psychiatrists, social workers, occupational therapists, and psychiatric nurses care for patients on a continuous 24/7 basis.
ECHN's Older Adult Behavioral Health Unit addresses a growing community health need by focusing on geriatric psychiatry. The 21-bed unit cares for patients on a continuous 24/7 basis to restore them to the highest level of functioning as quickly as possible.
Waterbury HEALTH
Behavioral Health of Waterbury Hospital is committed to meeting the behavioral health needs of its community. It strives to ensure that behavioral health services are readily accessible, not only for evaluation and treatment, but for educational and informational purposes as well. Staff members employ a multidisciplinary approach and encourage patients to be an active participant in their own treatment.
Adolescent behavioral health services help individuals from 12 to 18 years old who struggle with depression, anxiety, self-harming behaviors, trauma, problems at school, and other issues. The treatment team consists of board-certified child and adolescent psychiatrists, marriage and family therapists, licensed professional counselors, psychiatric nurses, and activity therapists.
Addiction services take place at an outpatient facility in Waterbury that offers easily accessible, comprehensive treatment for people addicted to alcohol, opiates, cocaine, and other substances.
Patients have the option of different levels of outpatient services to meet their specific needs.
Pennsylvania
Crozer Health
Crozer Health is the leading behavioral health provider in Delaware County, Pennsylvania. It employs 45 psychiatrists—the largest staff of board-certified and board-eligible psychiatrists in the county—as well as 22 advanced practice professionals. Services include emergency care, outpatient counseling, and inpatient psychiatric treatment.
In total, Crozer Health has 106 beds dedicated to behavioral health treatment: 34 adult psychiatric beds, 20 geriatric psychiatric beds, and 52 substance abuse beds.
In addition to individualized treatment consisting of psychotherapy and pharmacologic intervention, Crozer Health provides a supportive, patient-centered style of care. Experienced, well-respected providers deliver comprehensive physical and emotional diagnosis and treatment for a range of issues, such as depression, generalized anxiety disorder, personality disorders, post-traumatic stress disorders (PTSD), and substance abuse and addiction.
Crozer Health also provides intervention to children, adolescents, and adults who are experiencing behavioral disturbances such as suicidal ideations, homicidal ideations, psychosis, depression, or anxiety.

Rhode Island
CharterCARE Health Partners
CharterCARE prides itself on individualized and personalized behavioral health services through its two community hospitals in Rhode Island, Our Lady of Fatima Hospital and Roger Williams Medical Center. Being in a smaller hospital means that patients feel more connected to their care instead of just a number.
Combined, the two facilities offer a total of 110 licensed beds for adults, which makes CharterCARE the second largest provider of inpatient behavioral health services in the state. The programs range from inpatient care and detoxification to intensive outpatient care and individual counseling.
Fatima Hospital
Fatima Hospital has a six-bed behavioral health triage and assessment unit within the larger emergency department. It specializes in immediate assistance for a crisis like an acute behavioral health condition, panic attack, or severe depression. Inpatient behavioral health services include 30 beds for adults with acute issues, 21 geriatric beds for patients over 65, and 20 beds for individuals staying in the long-term behavioral health unit.
Roger Williams Medical Center
The comprehensive behavioral health programs at Roger Williams Medical Center includes alcohol and drug detoxication, geriatric unit, inpatient/outpatient addiction services and an intensive outpatient program (IOP).
Roger Williams Medical Center also provides individual counseling, a weekly Early Recovery Group for those in recovery for substance use, medication assisted treatment, and case management.