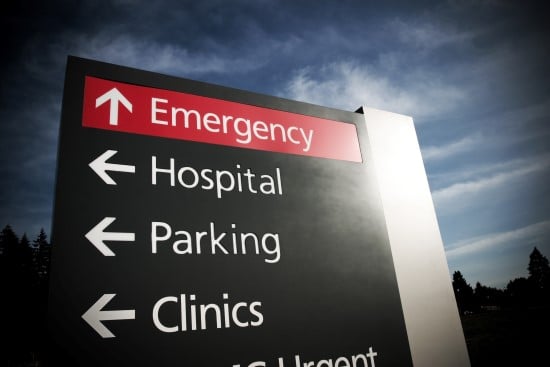 From California to Rhode Island: Our Hospitals Provide Quality Care Close to Home
Prospect Medical Holdings, Inc., (Prospect Medical) established in 1996, is a growing healthcare services company, emphasizing coordination of care and population health management, with a focus on preventive care.
Prospect Medical Holdings' facilities help coordinate quality care for patients through integrated networks of primary and specialty physicians, in affiliation with hospitals, clinics, other community-based providers and health plans.
We own a family of 16 hospitals in four states that include tertiary medical centers, academic teaching hospitals, behavioral health facilities, community hospitals, and long-term care facilities. Our hospitals serve diverse, often underserved communities in Southern California, Connecticut, Pennsylvania, and Rhode Island. In addition, we also operate a network of 166 outpatient clinics and centers.
All of our facilities provide a comprehensive range of services tailored to their specific communities, including partnerships with other area hospitals, physicians, and health plans. We pride ourselves on making investments in local hospitals and communities, creating new jobs, and expanding programs and services to improve care access and quality.
Historical Perspective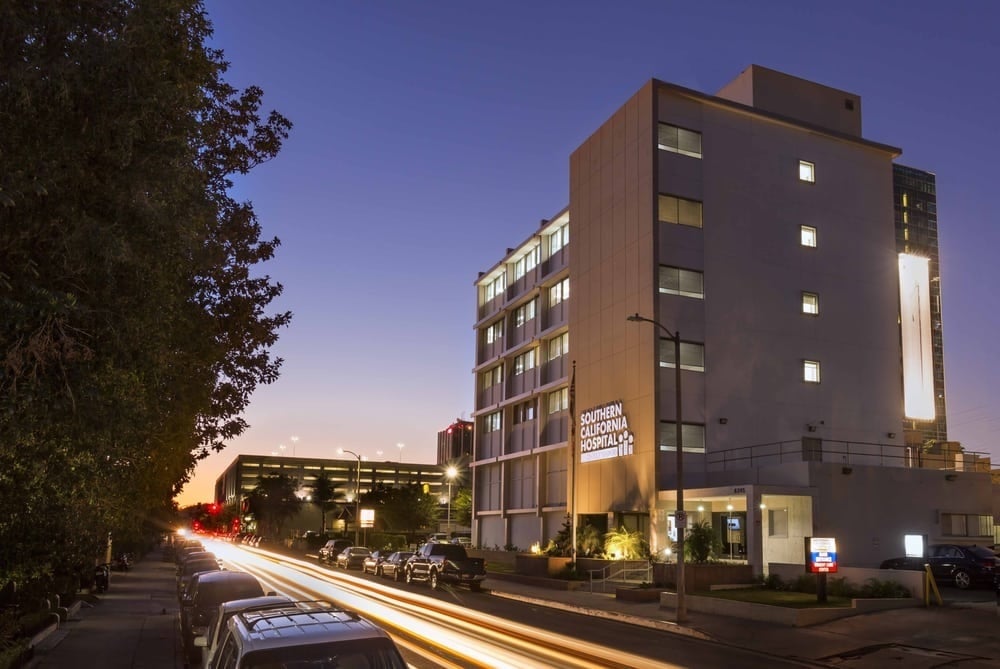 Our hospital story begins with the founding of Alta Hospitals System, LLC, in 1998 with a core mission to provide quality, compassionate, and accessible healthcare in Los Angeles and Orange counties. At the time, Alta operated a network of three acute care hospitals in Los Angeles, Norwalk, and Hollywood (pictured left), as well as a behavioral health facility in Van Nuys, with a combined 339 licensed beds.
In 2007, Prospect Medical Holdings acquired Alta with an enhanced vision for the future that revolves around a "Coordinated Regional Care" model. From a patient's perspective, Coordinated Regional Care serves as a way out of the confusing healthcare maze. Instead of keeping physicians, hospitals, and health plans working independently and often in silos, Prospect Medical Holdings brings them under one convenient umbrella working in tandem. Our physicians, medical groups, and hospitals collaborate closely and in partnership with health plans to give patients streamlined, personalized care.
The acquisition of Alta Hospitals transformed our company from a business exclusively providing medical group management services to what it is today: A leading provider of Coordinated Regional Care services.
Since that turning point, we've continued to expand our model to more areas in Southern California and the East Coast. The acquisition of Southern California Hospital at Culver City—a full-service, 420-bed tertiary facility formerly known as Brotman Medical Center—occurred shortly after launching Coordinated Regional Care.
In 2014, the number of hospitals in the Southern California market expanded to seven when Prospect Medical Holdings bought two more facilities out of bankruptcy. The first is an acute care hospital in Orange County called Foothill Regional Medical Center (previously named Tustin Community Hospital), followed by the acquisition of an LA-based behavioral health facility renamed Los Angeles Community Hospital at Bellflower. Both avoided permanent closure as a result, which prevented those communities from experiencing significant gaps in medical and mental care.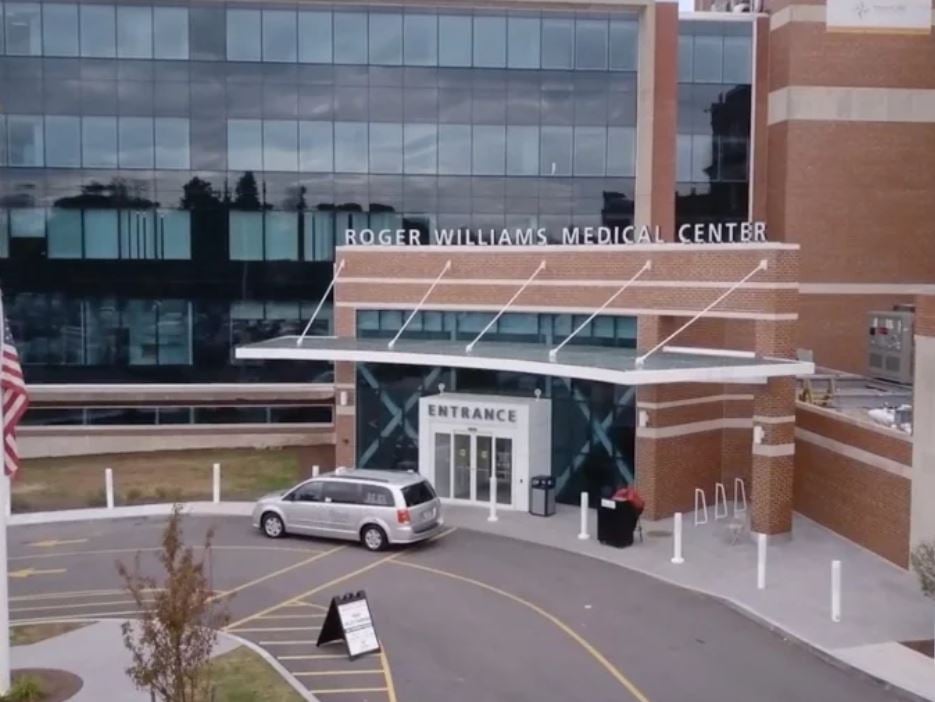 During the second half of 2016, three health systems—Crozer-Keystone in Pennsylvania, Eastern Connecticut Health Network, and Waterbury Hospital—joined Prospect Medical Holdings, which brings us to today's total of 16 hospitals.
Crozer Health includes four hospitals: Crozer-Chester Medical Center, a 300-bed tertiary medical center and academic teaching hospital in the heart of an urban area; Taylor Hospital, a community-based hospital located in a suburb of Philadelphia; Delaware County Memorial Hospital, a full-service hospital established in 1927; and Springfield Hospital, a small acute care facility with 25 beds. The community-focused healthcare system also operates several outpatient facilities and a comprehensive physician network of primary care and specialty practices. The Global Neurosciences Institute at Crozer serves as a premier provider of comprehensive, integrated neurosciences care in the tri-state region by streamlining care and delivering optimal outcomes for patients.
Eastern Connecticut Health Network (ECHN) has a long, celebrated history of providing high-quality, compassionate healthcare. More than 100 years ago, Manchester Memorial Hospital (pictured left) opened its doors, dedicated in memory of the 45 men of Manchester who lost their lives in World War I. A year later, nearby Rockville City Hospital—now named Rockville General Hospital—began admitting patients for the first time, charging $2 a day for treatment. Eventually, these two hospitals combined to form ECHN, which joined Prospect Medical Holdings to help ensure the community continued to have access to important healthcare resources.
Prospect Medical Holdings also formalized a partnership with Waterbury HEALTH, a network of care located in New Haven County, CT. Waterbury Hospital, a 357-bed acute care hospital with strong academic teaching affiliations in an urban area, forms the cornerstone of Waterbury HEALTH.
Unfortunately, the facility was plagued by financial troubles and needed a partner to infuse capital to stay afloat. Prospect Medical Holdings stepped in by acquiring Waterbury Hospital in 2016, which now serves a population of about 119,000 people.
Today, our company continues to focus on the development of core operations and markets, as well as on further growth into new services and areas of the country. Our goal is to best serve the healthcare needs of both the communities in which we currently operate and the communities in other regions where we seek to grow.
Coordinated Regional Care Innovative Model
Through our Coordinated Regional Care model, our hospitals work closely with our medical groups to provide highly coordinated, personalized care to our patients from California to Rhode Island.
Clinical Recognition and Accreditation
Our family of 16 hospitals has won many awards over the years for excellence in patient safety and clinical quality. We have also received The Joint Commission accreditation and certification for our programs and services, as well as 4- and 5-star ratings for quality of care from the Centers for Medicaid and Medicare Services (CMS).
All of our hospitals are accredited by The Joint Commission, Det Norske Veritas (DNV), or the Healthcare Facilities Accreditation Program (HFAP).