Medical Groups – East Coast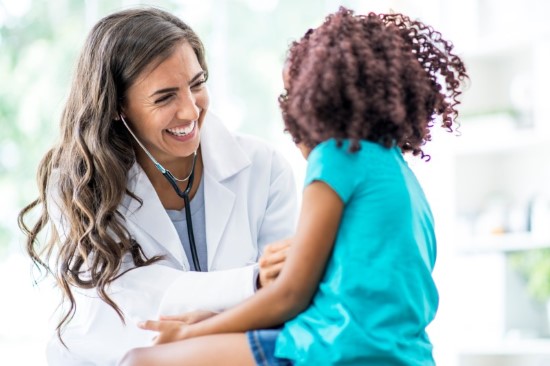 Our East Coast Medical Groups Focus on You
Prospect Medical Group's East Coast operations include an extensive provider network that is a combination of primary care and specialty physicians, urgent care centers, hospitals, and other healthcare providers working together to help provide quality medical services.
Our Coordinated Regional Care model helps navigate the often-confusing healthcare and health plan process. Our doctors and specialists have the tools and support they need to do what they do best—take care of patients. In addition, we offer an open network that gives patients more choice, unlike closed systems that can limit care and service locations. This means our patients can choose a physician, hospital, or other service close to home or work.
With our medical groups, the primary care physician selected works with us to help coordinate the patient's healthcare services. It's a one-stop process that includes:
Specialist referrals
Lab tests
Outpatient referrals or services
Medical supply requests
Care coordination
Customer service
Health education and resources
Care coordination
Today, our medical groups include more than 5,000 primary care doctors and specialists. We arrange for the care of more than 200,000 members who rely on our providers for everything from routine exams and screenings, to the treatment and management of complex conditions.
For patients, our medical groups lead to greater coordination of care and ease of navigation through the healthcare system. Our primary care doctors take the guesswork out of picking a specialist by taking their patients' unique needs into account and connecting them with our vast, handpicked network of providers.
Our physicians practice across every medical specialty, from pediatrics and obstetric/gynecology, to cardiology and advanced robotic surgery. As a whole, our network provides a wealth of knowledge, training, and experience with board-certified expertise in treating patients throughout all stages of life.
Health Insurance Plans
Each of our medical groups contracts with health insurance plans that offer health maintenance organization (HMO) products, a well-established model designed to motivate physicians to practice preventive medicine and reduce unnecessary procedures. To streamline the delivery of healthcare services to enrolled plan members, our medical groups also contract with hospitals, urgent care centers, medical laboratories, and radiology centers.
Prospect's medical groups span a diverse geographical area and patient population. Prospect CT Medical Foundation, Inc. in Connecticut, which manages Alliance Medical Group and Eastern Connecticut Medical Group Network Medical Group work closely with the community providers to address any health need and provide access to care.