Foothill Regional Pediatric Subacute Unit In Orange County Receives 4-Star Rating From Federal Agency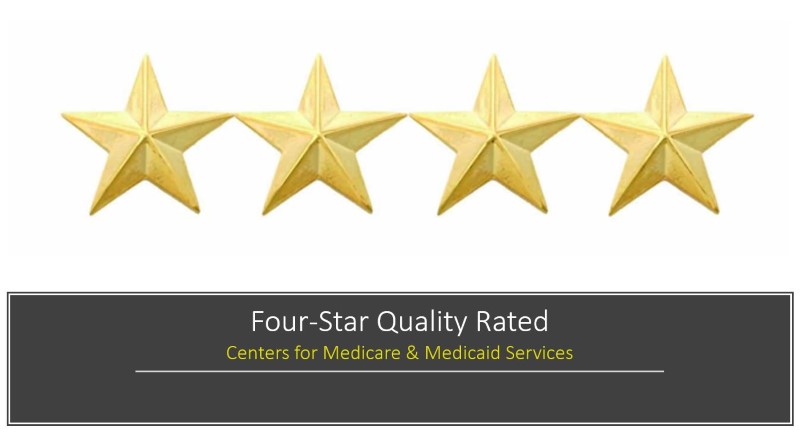 Foothill Regional Medical Center's pediatric subacute unit has been awarded an above-average rating of four stars by the Centers for Medicare & Medicaid Services (CMS). The Foothill Regional program is the only pediatric subacute unit in Orange County to receive four stars from CMS.
The federal agency's rating system, called Nursing Home Compare, is designed to help consumers, their families, and caregivers compare nursing homes more easily through a star-rating system. The number of stars—on a scale of one to five—takes into consideration three measures: health inspections, staffing and quality.
"We are entrusted with these special children and we take their care and safety very seriously," said Elisa Estrada, Foothill Regional's pediatric subacute program manager. "We take into consideration the things that are unique about these children—their physical condition, as well as their emotional, social and family support—to help us achieve our goal of providing the highest quality care. Our four-star rating is an affirmation of the superior care we offer."
The 42-bed unit is the largest pediatric subacute program in Orange County and one of only about 10 in California. Because the pediatric subacute unit is located inside an acute care hospital, patients have access to high-level medical care and other ancillary hospital-based services, such as lab work and X-rays on-site.
For almost 18 years, the Foothill Regional pediatric subacute unit has offered a compassionate, loving environment combined with advanced medical care for chronically ill children, nearly all of whom have severe neurological problems that they were either born with or that resulted from traumatic injury. Every patient in the unit requires a tracheostomy to breathe and a feeding tube for nutrition. Many also need a ventilator to assist them with breathing. Respiratory therapists are available on the unit 24 hours a day.
The federal agency's nursing home ratings stem from data from three sources: Centers for Medicare and Medicaid Services' health inspection database, a national database of resident clinical data known as the "Minimum Data Set" and Medicare claims data. The CMS website details the ratings for all homes and allows for regional comparisons.