Los Angeles Community Hospital Spreads Christmas Cheer To East La Kindergarteners With A Special Visit By Santa Claus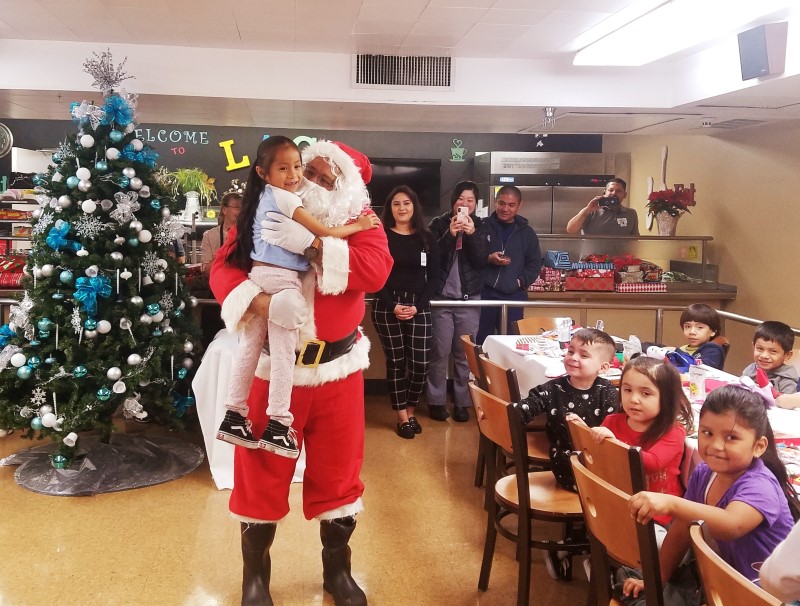 Los Angeles Community Hospital officially kicked off the season of giving by hosting a Christmas party for one of the Eastman Avenue Elementary School kindergarten classes on Dec 13, 2018, which included a visit by Santa Claus himself. The children were served breakfast and given the opportunity to meet the Santa, who presented each child with a gift and posed for a photo.
Since the start of the event back in 2016, it has been a tradition for doctors, nurses and hospital employees to donate gifts for the neighborhood school children. To show their appreciation for their presents, the kindergarteners performed their own rendition of "Santa Claus is Coming to Town" for the hospital employees.
"As a community hospital, one of our main goals is to not only provide medical care to the East Los Angeles neighborhood, but to also connect with the members of the community on a personal level," said Hospital Administrator Keith Levy. "We are overjoyed at the opportunity we've had to welcome these children with open arms for the past three years and spread a little Christmas cheer before the holidays."