Santa Gets Tustin, CA, Police Escort To Bring Cheer To Foothill Regional Medical Center Pediatric Patients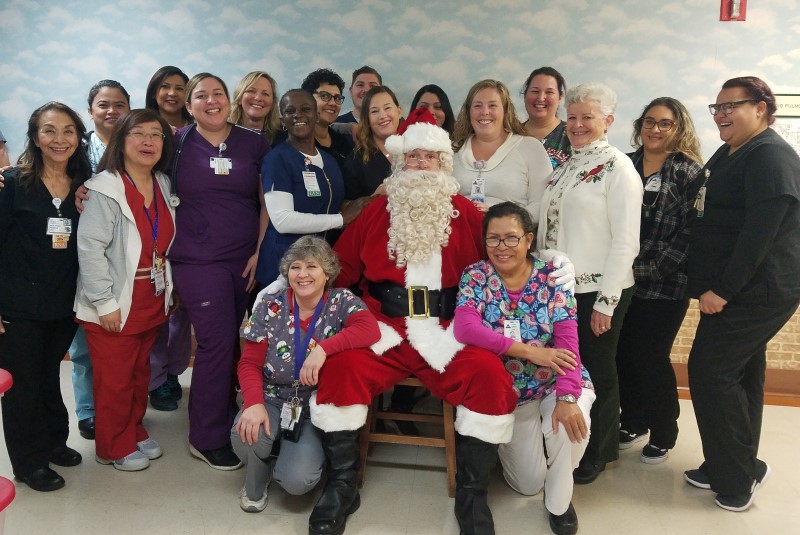 On Dec. 5, 2018, Santa Claus—escorted by the Tustin Police Department in Orange County—delivered gifts to Foothill Regional Medical Center pediatric subacute patients. This is an annual tradition and the presents are donated by police and city hall employees.
"For more than 18 years, the pediatric subacute unit has offered a compassionate, loving environment combined with advanced medical care for chronically ill children," said Elisa Estrada, the program manager. "The Christmas spirit of the Tustin police and Santa really brighten up the day for our patients."
Nearly all of the unit's pediatric patients have severe neurological problems from birth or the result of a traumatic injury. Every patient in the unit requires a tracheostomy to breath and a feeding tube for nutrition.
"This is one of the highlights of the year," added Laura Perez, recreational therapist. Laura coordinated the event with the Tustin Police Department.