From 264 Pounds to Size 6: Sose Antebelian's Story at Culver City Hospital, CA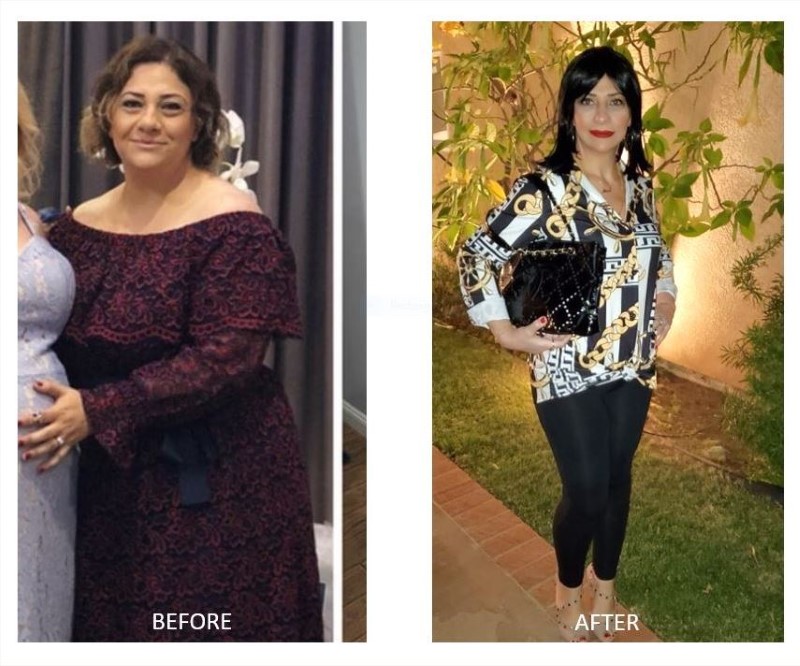 Despite gaining 40 pounds after having her third child, Sose Antebelian said she rarely thought of herself as being overweight; that is, until she saw pictures of herself.
"When I saw picture of myself, I would think, that isn't really me," she recalled.
Antebelian had always gone to the gym, but began having problems with weight gain as an adult, especially after the birth of each of her children. She also was diagnosed with Hashimoto's disease, a form of hypothyroidism. While it can often be controlled through medication, Antebelian wasn't having any success, and she reached 264 pounds.
Two of Antebelian's cousins had undergone gastric sleeve surgery with Dr. Joseph Naim, medical director of Southern California Hospital at Culver City's Weight-Loss Surgery Program, they recommend Antebelian meet with him.
Gastric sleeve (also called sleeve gastrectomy) is a laparoscopic surgery in which the surgeon removes about 80% of the stomach. The remaining banana- or sleeve-shaped stomach holds less food, so the patient feels full much sooner. The surgery also removes the part of the stomach that makes ghrelin, a hormone that stimulates appetite, so people don't feel hunger between meals.
Dr. Naim, who is the medical director of the Weight-loss Surgery Program at Southern California Hospital at Culver City, explained that the surgery usually takes about 90 minutes and, typically, requires a two-night hospital stay. Patients stay on a liquid diet for two weeks, followed by a diet of pureed food for two weeks, before graduating to normal food.
Antebelian underwent a pre-surgery evaluation that included meeting with a nutritionist to understand how to eat after surgery and a psychiatrist to ensure she was mentally prepared for the procedure. She also made arrangements to have help for her 1-year-old son for the six weeks after the surgery when she would be unable to lift him.
She also chatted with people online who'd had the surgery. "That helped a lot," she recommended. The hospital also hosts a in-person support group the first Tuesday of each month at 6:30 p.m.
Post-Surgery Experience
In November 2018, Antebelian had gastric sleeve surgery at Southern California Hospital at Culver City, which is nationally accredited for bariatric surgery and has been named a Center of Excellence in Metabolic and Bariatric Surgery by the Surgical Review Corporation. Healthgrades also puts the hospital among the top 5% in the nation for Patient Safety Excellence in 2018-2019.
By the second day after the surgery, Antebelian said she was up and sipping water, broth and a protein shake. Over the last year, she lost about 105 pounds and now wears a size 6 for the first time in more than 15 years.
"Now, it's all about portion control," Antebelian said. "I make smarter choices and know I need to eat healthy food. Everyone is different, but for me, that means no sugar, no carbs and very little dairy."
She still takes medication for her hypothyroidism, but the painful symptoms have disappeared. "My medication is the same, but all my symptoms are gone. All that pain and fatigue are gone, and I'm not cranky anymore," she laughed.
Today, Antebelian said she's busy enjoying time with her family. "Overall, I'm just a happier person," she said. "I'm more active with the kids. I always was a friendly and happy person, but now I'm glowing and always smiling—everyone notices the difference."
She added that her husband was skeptical about the surgery, but has since changed his mind. "He sees my new energy levels and how happy I am. We go out more; it's as if we're dating again!"
Find a Bariatric Surgeon
To find a bariatric surgeon affiliated with Southern California Hospital at Culver City, click here.