From Coma To Recovery: Skye Gray's Story At Foothill Regional's Pediatric Subacute Unit In California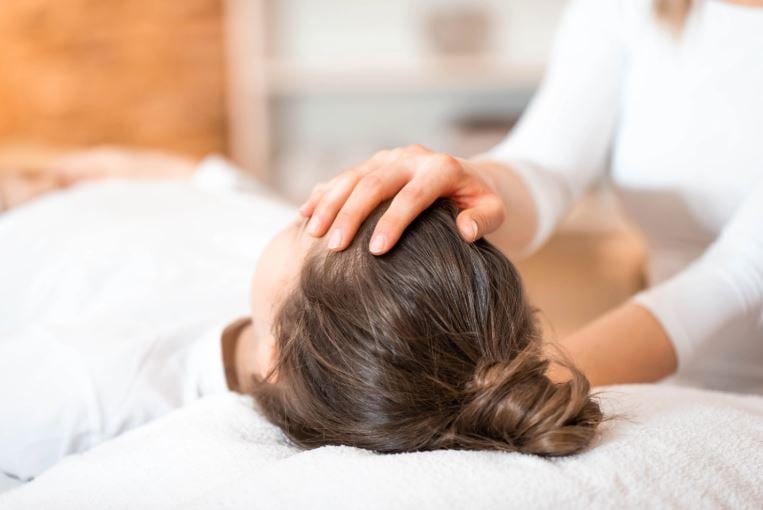 The news was devastating; 19-year-old Skye Gray had been T-boned in a car accident and suffered a traumatic brain injury, spinal cord injury, and broken neck, pelvis and ankles. If she even survived her injuries, the doctors thought she may be in a coma for the rest of her life.
As her mother, Joann Easter, raced to the hospital, she prayed her daughter would be breathing when she got there.
"When I saw Skye, I didn't see her brain damage or her broken body; I just saw her chest going up and down," Easter recalled. "I knew then that she would survive."
Gray underwent surgery for her fractures and spent five weeks in the hospital before arriving at Foothill Regional Medical Center's pediatric subacute unit in August. She was still in a coma and was dependent on a breathing tube and feeding tube.
Although unresponsive, the nurses talked to Gray, cleaned and massaged her and took the time to explain everything to her.
"I'm passionate about Foothill Regional's pediatric subacute unit because of the love they showed my daughter," Easter said.
Staff Support Makes Life-Changing Difference
"Within a week of us working with her, Skye began responding, squeezing our hands or blinking her eyes—especially when mom was around," said Deborah Tener, pediatric subacute nursing director.
Once Gray awoke, she began working with the hospital's physical, occupational, speech and respiratory therapists, as well as nutritionists and other specialists. She progressed from 20 minutes of therapy a day to at least three hours.
She was able to move from eating pureed food to enjoying her beloved hamburgers again, relearned how to dress and care for herself, and did exercises to regain her strength, particularly in her weakened right arm. She began to walk, first with a walker and then some steps alone.
"I had a personal relationship with so many people there," Gray recalled. "I didn't look at them as a nurse or a therapist, I would think, 'that's my friend. They want me to get better, not just because it's their job, but because they care.' I felt their joy every time I reached a milestone."
Remarkably, by the time Gray was discharged seven weeks later, she was talking, walking with assistance, and ready to move onto the next phase of her life. She said the care she received at Foothill Regional's pediatric subacute unit made all the difference.
"To see her recovery is definitely a success story as her doctors originally cautioned that Skye may be in a vegetative state for the rest of her life," said Tener.
From Discouragement to Hope
None of it was easy; Gray said there were days when her injuries hurt too much or she felt deeply discouraged. Her former life as a Cal Poly Pomona student, sharing an apartment with friends, working as a home health aide, and saving money for the future all seemed so far away.
"I would tell myself, I don't want to be like this the rest of my life," Gray recalled. "These people are working hard for me, so I have to work hard for them and for myself.
Easter said the pediatric subacute staff also took care of her, reminding her to eat and to go home to rest. Parents of other residents with traumatic brain injuries also offered support.
The 43-bed unit has a family room where residents and relatives can visit and mingle with other families. Social worker Maria Christian also offers a monthly gathering for family members.
"Skye's recovery was incredible," Christian said. "This gal has got a strong sense of self determination. She knows what she wants and goes after it; I would always tell her she's amazing."
Gray's mother added, "To see Skye now, I'm so grateful to God and to everyone at Foothill Regional Medical Center subacute unit. They knew what they were doing every step of the way."
Learn more about Foothill Regional's pediatric subacute unit or call (714) 625-7975. To find a physician affiliated with Foothill Regional, click here.