31 CharterCARE Physicians Recognized As "Top Docs" in Rhode Island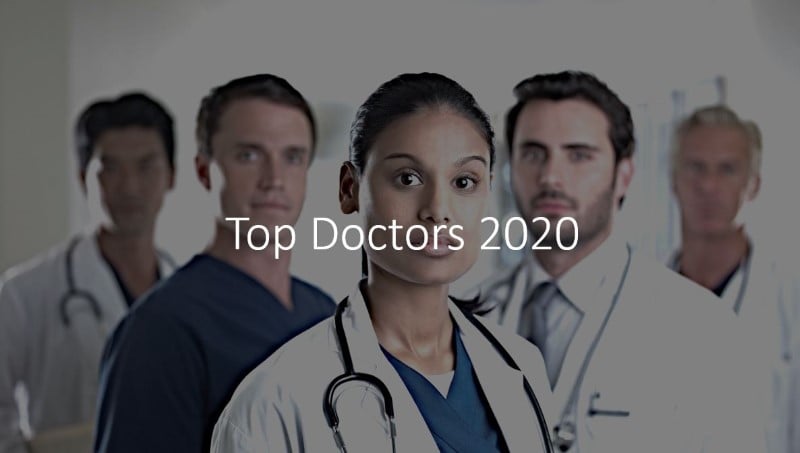 Thirty-one CharterCARE physicians have been named as Top Docs in Rhode Island Monthly's annual survey and magazine.
This year, 235 physicians across 53 specialties were selected based on votes of their peers around the state. For that reason, it's a special recognition and allows them to stand out among their fellow physicians. Of course, we know that all the physicians and specialists associated with CharterCARE are true professionals committed to clinical quality and patient safety.
We salute the following award winners and thank all of the CharterCARE medical staff members for their outstanding care and leadership every day.
2020 TOP DOCS
Addiction Medicine
Dr. Alex Etienne
Dr. Vincent Marcaccio
Anesthesiology
Dr. Tim Connelly
Dr. Vijayendra Sudheendra
Cardiology
Dr. Thomas Lanna
Dr. William Levin
Critical Care Medicine
Emergency Medicine
Gastroenterology
Dr. Paul Akerman
Dr. William Chen
Dr. Alan Epstein
Dr. Nabil Toubia
Geriatric Medicine
Dr. Rebecca Brown
Dr. John Stoukides
Hematology
Hospitalist
Intensive Care
Nephrology
Dr. Keith Bartolomei
Dr. Daniel Dragomire
Dr. George Lee
Dr. Charles McCoy
Oncology
Dr. Vincent Armenio
Dr. Ritesh Rathore
Ophthalmology
Urology
Colon & Rectal Surgery
General Surgery
Hand Surgery
Orthopedic Surgery
Plastic/Reconstructive Surgery
Surgical Oncology
Dr. Joseph Espat
Dr. Steven Katz
Dr. Ponnandai Somasundar
To find a CharterCare physician, click here.