8,000 Face Masks Donated to Los Angeles Community Hospital to Support Front-Line Staff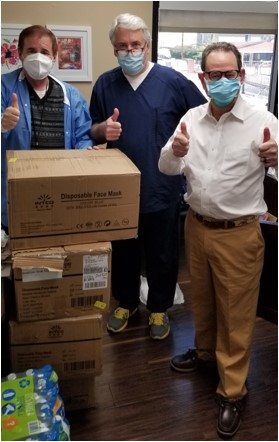 Los Angeles Community Hospital received a donation of 8,000 face masks from Tenscent co-founder Liqing Zeng (Jason), which was coordinated by Song Pang, from the Janelia Research Campus – Howard Hughes Medical Institute, and its dedicated Chinese American volunteer team working behind the scenes to make this possible.
We are grateful for this generous donation of PPE for our healthcare workers," said hospital administrator Keith Levy.
How to Make a Donation to Los Angeles Community Hospital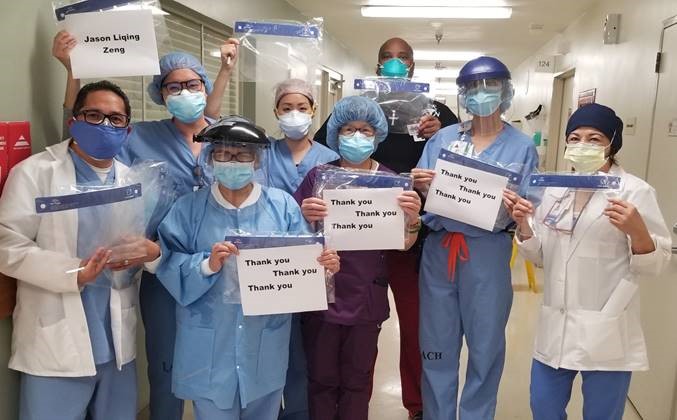 We are heartened by our east Los Angeles community's desire to help ensure we maintain an optimal supply of masks and other personal protective equipment (PPE) for our hospitals and clinics during the COVID-19 outbreak.
We accept donations Monday-Friday from 8:30 a.m.-5 p.m. at 4081 E. Olympic Boulevard. You can bring donations into the hospital lobby or call at (323) 945-2921 from the curb in front of the main hospital entrance and someone will come out and retrieve the donations from your car. On the weekends, please drop off the donations off in the hospital lobby. If you'd like us to pick up donations.
Current Donation Needs:
Disposable face masks
N95 masks, sometimes called respirators
Eye protection including face shields and safety goggles
Disposable gowns
Disposable gloves, especially non-latex
Disposable surgical caps
Disposable foot covers
Wipes: bleach or antimicrobial
Hand sanitizer (at least 60% alcohol)
Infrared thermometers
Specialized items to donate
Specialized Donation Needs:
PAPRs (powered air-purifying respirators) and PAPR hoods
Nasal testing swabs
Viral testing kits
If you're not feeling well, we ask that you wait until you're feeling better before making a donation.
If you would prefer to mail in your donations, please send them to:
Keith Levy
c/o Los Angeles Community Hospital
4081 E. Olympic Blvd.
Los Angeles, CA 90023
Restaurant Meals for Front-line Staff
If you would like to donate a restaurant meal to our front-line staff, please call (323) 945-2921 to arrange a date and time.