CharterCARE Announces Creation of Care@Home to Provide Physician Home Care Visits
CharterCARE Health Partners and its affiliate independent physician association (IPA) have created Care@Home to provide at-risk patients who suffer from chronic medical disease issues with physician and other provider care in their home.
Care@Home is an in-home medical care program that provides 30-60-minute in home physician visits to at-risk patients of CharterCARE Provider Group of Rhode Island, the 550-member physician IPA. Under the program, a doctor and other care team members provide integrated coordination with at risk, chronically ill patients, family members, the family physician and specialists physicians to manage the chronic condition(s), manage medication therapies and reduce the need for emergency room visits and hospitalizations.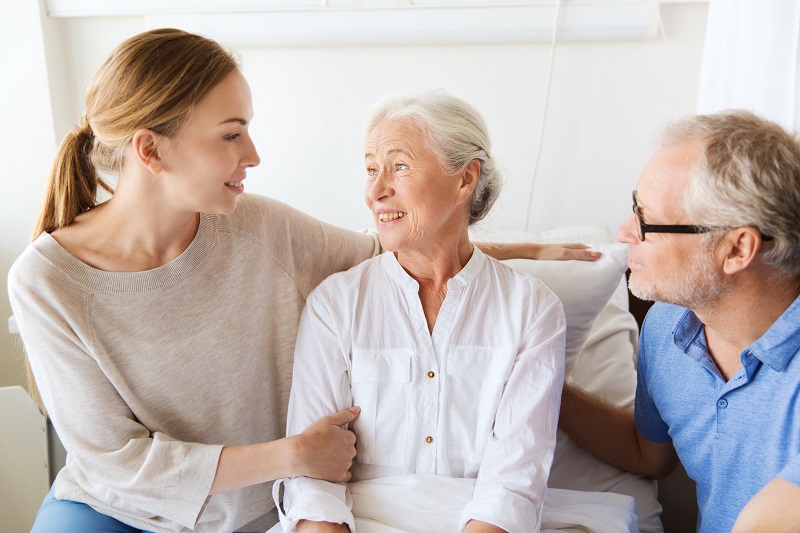 "Knowing that I can extend my reach into my patients' home with our Care@Home team makes a big difference in their quality of life and helps me with overall care coordination," said Dr. James Cardi, a Cranston-based internal medicine specialist, and member of CharterCARE Provider Group.
CharterCARE CEO Jeff Liebman said, "Care@Home will significantly enhance our ability to manage care and provide critical services to patients who live at home with chronic disease by providing physician home visits within the framework of an integrated care plan. It will also help us to level if not decrease the costs of care provided to the chronically ill."
"The program is phenomenal, especially for my parents who have difficulty getting out," added Suzette Santos, who cares for both her parents, Analia and Cesar Pereira.
CharterCARE Health Partners is the parent company of Roger Williams Medical Center, Fatima Hospital, and Blackstone Valley SurgiCare. It also operates CharterCARE Medical Associates, a multi-specialty physician group with 67 providers across 26 locations in Rhode Island. CharterCARE is a member of Prospect Medical Holdings.