Community Hospitals in Los Angeles Remain a Vital Part of the Healthcare Safety Net During COVID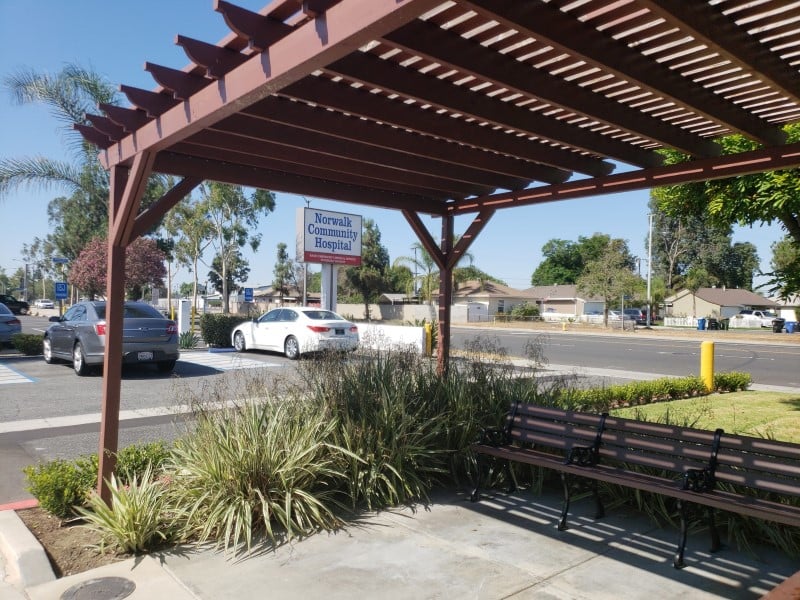 READ THIS OPINION PIECE IN THE NORWALK PATRIOT
By Dr. Carlos Gonzalez
The COVID-19 pandemic has offered a stark reminder of the vital role that small, community safety net hospitals – like the ones where I practice – play in our overall healthcare system. The frontline physicians, nurses and other staff at Los Angeles and Norwalk Community Hospitals – as well as at our sister facility, Southern California Hospital at Hollywood – have done a remarkable job treating residents of our local communities during the unprecedented pandemic. To date, the three hospitals have cared for a total of 730 COVID-19 patients, the vast majority of whom have recovered and been able to return to their loved ones.
Community hospitals like ours rarely make the news, but they fill a critical need. Safety net hospitals, by definition, provide healthcare for vulnerable individuals regardless of their insurance status or ability to pay. As a result, they typically serve a higher number of uninsured or underinsured patients, including people covered by Medi-Cal, which often pays a much lower rate of reimbursement than other health insurance plans. They also tend to care for a higher proportion of patients in low-income, minority communities whose healthcare needs have historically been underserved. Thanks to our parent company, Prospect Medical, which acquired, preserved and invested in our hospitals when so many other local hospitals have closed, we remain their safety net when they need quality care close to home.
That is our mission – and it's a mission that means a great deal to me, personally. Like many of my colleagues at Los Angeles Community Hospital, I became a physician because I wanted to make a real difference in people's lives, in the belief that everyone in the communities we serve deserves quality, compassionate care. My parents were migrant farm workers from Mexico. For the first years of my life, we moved up and down the length of California, following the crops as they came to harvest. We eventually settled in Los Angeles, where I went to junior high and high school. I Community hospitals remain a vital part of the healthcare safety net during COVID-19 attended medical school in Mexico before completing my medical degree and specialist training in the U.S.
Today, I'm a board-certified nephrologist, a physician who specializes in treating people with diseases or conditions that affect
the kidneys. This includes caring for a wide variety of ailments such as hypertension and kidney stones, as well as treating people with acute renal failure who need dialysis and patients who have undergone kidney transplants. The No. 1 cause of renal failure is diabetes, a disease that disproportionately impacts the Latino population. According to the Centers for Disease Control and Prevention (CDC), adults of Hispanic origin have almost double the incidence of diabetes compared to non-Hispanic whites. In my practice, I have treated multiple generations of Hispanic families – grandparents, parents and their children – for complications arising from diabetes and renal disease.
One of the most important purposes of a safety net hospital is that it enables people to get quality care – especially routine preventive care such as screenings and tests – right there in their own neighborhood. Having ready access to care can be a matter of life or death for residents of low-income communities, who may not have the financial means or the ability to travel beyond their neighborhood for care. In Los Angeles, as we all know, having to drive even five miles extra in traffic to get somewhere can take forever.
Unfortunately, the COVID-19 pandemic has only added to that anxiety. We have seen an increased number of hospitalized COVID-19 patients requiring dialysis as a result of acute kidney injury related to the coronavirus. And we are also seeing more patients with renal disease delaying their care out of fear of contracting COVID-19 either at the hospital or at a doctor's office. I want community residents to know that our commitment to them has not changed because of COVID-19. Our message to our community has not changed, either: Please do not neglect or delay seeking medical care even in these challenging times – it could save your life.
Carlos R. Gonzalez, MD, is a board-certified nephrologist with Los Angeles Community Hospital and Los Angeles Community Hospital at Norwalk. He is also a founder and President of LA County Nephrology Associates.