Crozer Health Maintains Position as Market Leader in the Philadelphia Region During Second COVID Surge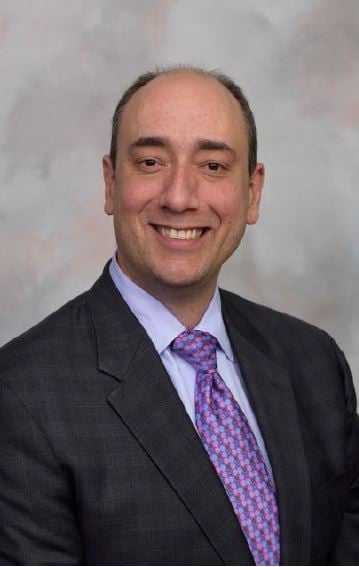 Crozer Health is maintaining its position as a market leader in the Philadelphia region during the second surge of the COVID-19 pandemic. The health system's chief medical officer, Gary Zimmer, MD, (pictured above) has been available to media outlets to offer subject matter expertise to the region's audience.
In the last week, Zimmer was interviewed by the Philadelphia Business Journal and by WHYY public radio. He also participated in a Facebook livestream panel discussion hosted by the City of Chester mayor, along with Crozer Health's Director of Emergency Preparedness, Conlen Booth.
"At Crozer Health, we have developed a variety of contingency plans to ensure that we have the staff, equipment and supplies to deal with this," said Zimmer, in a Philadelphia Business Journal article about the region's preparedness. He also spoke on the differences between last spring's surge and this season's surge. "Back then, about half of our patients were 'persons under investigation' because we were waiting for COVID-19 PCR tests. Now, we are doing that testing in-house and we test all patients when they are admitted to the hospital."
In his interview with WHYY, Dr. Zimmer discussed bed capacity at Crozer Health and around the region, along with peers from other health systems. The broadcast helped provide perspective about hospitals' ability to adapt during surges.
To watch the City of Chester panel discussion featuring Booth and Dr. Zimmer, click here.