Crozer Health's New Outpatient Recovery Center in Pennsylvania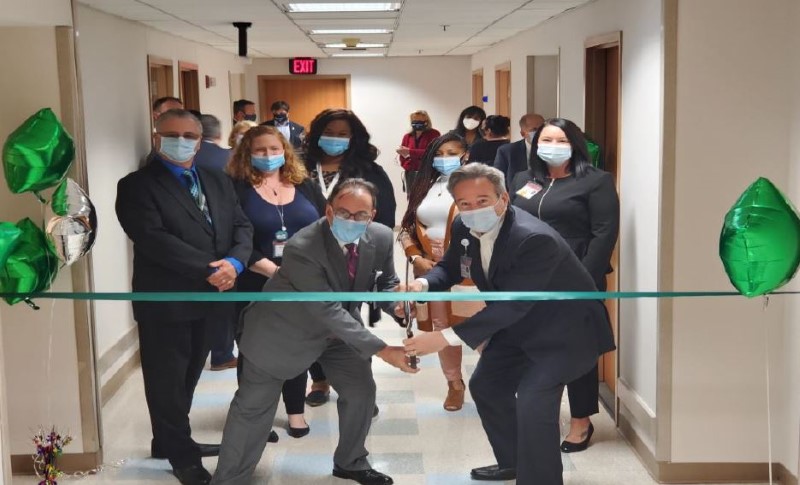 Crozer Health added vital services to new neighborhoods of Delaware County by opening another outpatient recovery center for patients in need of addiction treatment in October 2020. The therapies found at Crozer Health's flagship campus in Chester, Pa., are now available in Drexel Hill, on the campus of Delaware County Memorial Hospital.
The outpatient center offers services to those who suffer from addiction and associated behaviors, including co-occurring disorders. Therapies include dialectical behavior therapy, cognitive behavioral therapy, relapse prevention, eye movement desensitization and reprocessing, and illness management during recovery. Substance abuse services include intensive outpatient treatment, adolescent recovery, Suboxone treatment, group therapy, and priority treatment for pregnant women.
"While the world focuses on beating COVID-19, it's sometimes hard to remember that opioid addiction is still at epidemic proportions as well," said Kevin P. Caputo, MD, Fellow of American Psychiatric Association, the health system's President and Chief Behavioral Officer of Psychiatry and Behavioral Health, at this week's grand opening of the new location. "The presence of our invited VIPs today is proof that you are just as concerned about this challenge as we are. Together, we're giving more Delaware County residents a better chance at beating addiction."
"The expansion of these services to underserved neighborhoods in Delaware County is evidence of Crozer Health's commitment to the fight against addiction," said Crozer Health CEO, Peter Adamo. "The services at this new location, just as all of Crozer Health's services, exercise strict precautions to avoid the spread of COVID-19 during patient visits. The Crozer Health Recovery Center at Delaware County Memorial Hospital strives to be a safe place for our neighbors who seek addiction treatment."
The center is open from 8 a.m. to 9:30 p.m., Monday through Friday. The Delaware County Memorial Hospital location is walking distance to a trolley station and a bus stop for patients who don't drive. Call 610-394-1700 for additional information.