Culver City, CA, Hospital Helping Nurses Make the Leap From School to Real-World Practice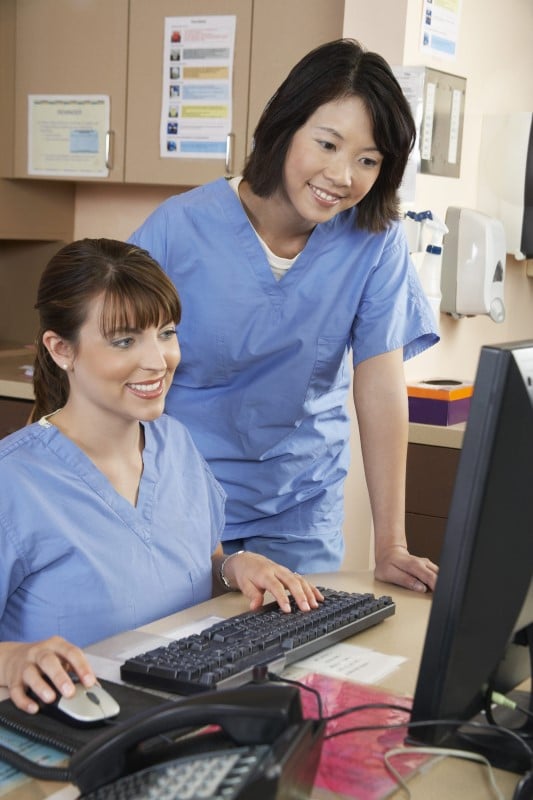 Southern California Hospital at Culver City is aiming to smooth the transition of new nursing graduates into real-world practice by with the creation of a New Grad Nurse Residency, which launched in 2020. The year-long program places new nurses under the wing of experienced nurses and educators.
"Our new grad nurses come in with so much energy and excitement, and we want to provide them with the skill set needed to maintain a high quality of care," said Jessica Dela Rosa, clinical education director. "Patients feel that joy, and it improves the environment for the healing process to take place."
The program accepts new graduates from nursing school or nurses who have worked outside of an acute care setting for less than six months. So far, 57 nurses have completed the residency, with a new cohort set to begin in mid-November 2020.
For the first three months, nurses attend weekly class while working on the floor of medical-surgical or telemetry units. Under the guidance of a seasoned veteran registered nurse, they can debrief about experiences in their respective units, ask questions, and learn how to better handle any tough situations. It gives the new grads an opportunity to reflect on their work with a mentor present to offer advice and recommendations.
The remainder of the residency includes a monthly 4-hour seminar where Dela Rosa and her team of educators teach the most advanced and abstract concepts in nursing. Topics include evidence-based practice, professional development, and the nursing ethics. All educators have a master's degree at minimum, and some also have a doctorate-level degree.
"We set our standards high, and we want to challenge the clinical staff that we work with to rise to the occasion," she said. "My team is driven to empower nurses and help them continue advancing in their careers."
Recently, Dela Rosa and her colleagues have revised the New Grad Nurse Residency for medical-surgical and telemetry nurses to give them additional learning opportunities. It now includes hands-on skills labs where they can practice common core nursing skills like starting an IV and inserting a Foley catheter. Throughout six sessions, the new grads simulate these bedside procedures under the watchful eye of an educator, who can close any gaps in knowledge.
In addition, the residency has incorporated a buddy program that partners a new grad with a more experienced nurse. Dela Rosa and her team identify nurses who demonstrate leadership skills and are willing to mentor incoming grads. If the new grads have any questions or concerns—ranging from how to obtain a parking permit to any patient-related issues—they always have someone to turn to.
"We do our best to partner new grads with someone they can train with and follow, someone who really cares, so they don't ever feel like they are alone," said Dela Rosa. "It promotes engagement of the new staff, makes them feel more welcome, and instills a sense of belonging."