"Grow Your Own" Initiative Improves Nurse Recruitment And Retention At Southern California Hospital At Culver City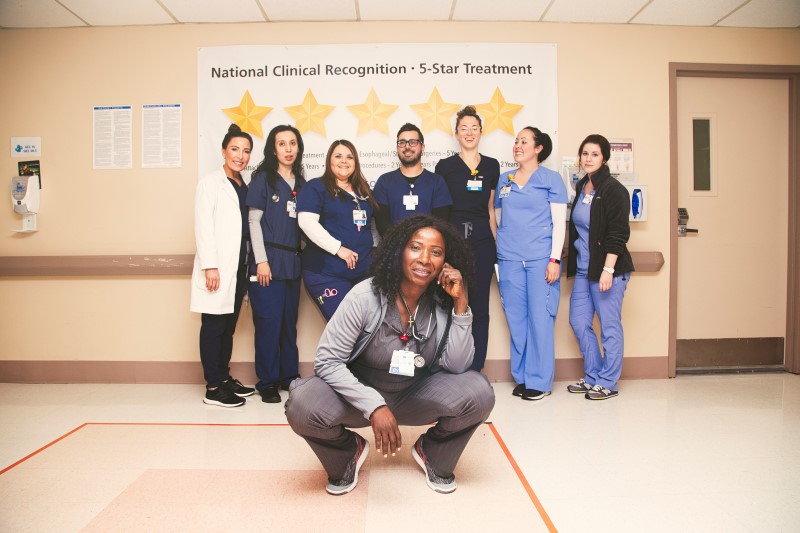 More nurses are opting to make their careers at Southern California Hospital at Culver City, thanks to the "Grow Your Own" retention and recruitment initiative.
Chief Nursing Officer Mike McGinty said that when he began Grow Your Own, the idea was to offer a clear route for staff nurses to pursue and achieve all their professional goals to increase retention. He's found the program also appeals to newly graduated nurses, however, looking for a job at a hospital where they can grow their skills in a supportive environment.
"What we've been able to do is present opportunities for nurses that aren't available at other hospitals," McGinty said. "We provide the stepping stones they need to develop the skills and experience to become the nurses they want to be."
The program identifies the set of skills needed for particular nursing roles, such as an ICU nurse, and creates a pathway to train for that position. The education team develops classroom programs and floor activities for nurses to sharpen skills for that particular role.
For some nurses, opportunities to work in other units gives them the experience they need to move into the higher acuity areas.
"The important point is, our nurses are getting an opportunity and they're taking it."
MANAGEMENT OPPORTUNITIES
Grow Your Own also has a training program for nurses interested in moving into management. "We have a structured approach, as opposed to just learning on the job," McGinty said. "The program allows nurses to improve their skillset, which improves the quality of care for our patients."
The hospital also offers HealthStream online education service, which nurses can use for continuing education.
Since Grow Your Own launched, both the nurse turnover rate and the use of registry nurses has dropped dramatically. That means better continuity and quality of care for patients, McGinty said.
Cynthia Dorris is one of the more than two dozen nurses who have taken advantage of Grow Your Own so far. She worked on the telemetry floor for five years as a staff nurse and as a preceptor training new nurses.
Dorris always wanted to move into administration. When a position opened, she took advantage of the program's management training and is now clinical telemetry manager.
"I jumped at this opportunity," she said. "This is something I've always wanted to do and was flattered that my managers saw that in me and gave me this opportunity."
As manager, Dorris oversees the nursing staff and floor operations of the 52-bed unit for cardiac patients. While she knew the unit well, she needed training in how to handle the range of responsibilities that comes with being a manager, she recalled.
Dorris said dynamic leadership and the Grow Your Own program have convinced many nurses to make Southern California Hospital at Culver City their professional home.
"The Grow Your Own program motivates nurses," she emphasized. "They feel more invested in the hospital and in their patients. As a result, we're happy, they're happy, and patients are happy. What more could you ask for?"
Learn more about nurse career opportunities at Southern California Hospital at Culver City.