Manchester Memorial Hospital Celebrates Its 100-Year Anniversary in Eastern Connecticut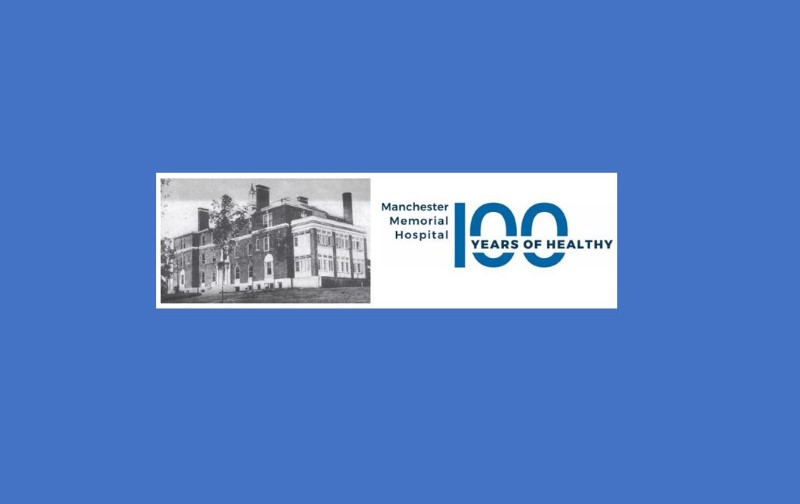 One hundred years ago, on Armistice Day, Nov. 11, 1920, Manchester Memorial Hospital opened its doors to fulfill a community vision born during the great influenza epidemic of 1918 for a local hospital to treat those needing care. The hospital was dedicated in memory of the 45 Manchester men who lost their lives in World War I.
"Today, as we find ourselves in the throes of another pandemic, it remains the hospital's single mission to once again answer the call of the community," said Deborah Weymouth, Chief Executive Officer at Eastern Connecticut Health Network. "We have numerous ways in which we are recognizing the achievements of Manchester Memorial Hospital."
In 1918, The head of the local Red Cross, C. Elmore Watkins, met with town officials to discuss building a war memorial, which he proposed be a hospital. At that time, a great influenza pandemic ravaged the world, affecting a quarter of the population, so his suggestion was well-received.
With the help of the Cheney family, local business owners and other community leaders, a fundraiser was held and $195,000 was raised in one week to build the hospital. That is the equivalent of about $3.5 million today.
Several events will be held to celebrate the 100th anniversary, including hosting the annual Veteran's Day parade, an advertising insert in two newspapers, a wall art project that will expand to include a timeline of events celebrating the hospital's rich history, social media promotions, employee gifts, and a "History on Stage" video.
With so much to celebrate, the video spotlights key moments in the history of Manchester Memorial Hospital and the numerous hearts and minds behind its progress.
"It is truly our great pleasure and honor to provide care for the people who call eastern Connecticut home and we continue to recognize and appreciate all veterans for their commitment to our freedom. Manchester Memorial Hospital is built upon the foundation of connection and service to others. It's who we are and who we've always been for 100 years. Here's to our next 100 years," Weymouth said.