National Elite Status Awarded to Prospect Medical Group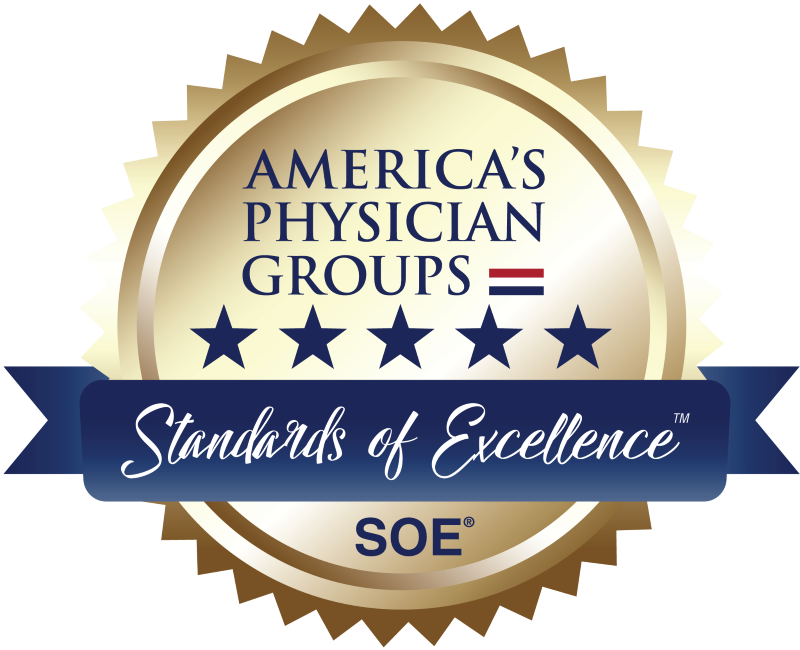 National Elite Status Awarded to Prospect Medical Group
Prospect Medical Group and its subsidiaries in California and Texas have been awarded "Elite Status" by America's Physician Groups (APG) — the organization's highest ranking — as part of its 2020 Standards of Excellence™ survey. This is the ninth consecutive year that Prospect Medical Group-California has received this national recognition.
"This is the highest possible honor awarded by the nation's leading association for physician organizations practicing coordinated care," said CEO Jim Brown, Prospect Medical Systems (PMS). "Through our innovative high touch models, we are providing comprehensive, quality care and outcomes for our patients."
To achieve Elite Status, organizations must receive five-star ratings in six publicly reported domains, including patient-centered care, accountability and transparency, advanced primary care, and other categories. APG recently added new metrics to also assess organizations' performance on the social determinants of health, value-based incentives, financial standards and post-hospital discharge follow-up
"We are honored to be named an Elite medical group by APG again," said Dr. Derek Lanier, PMS national . "Especially during the pandemic, our patients and physicians can take comfort in knowing we are providing the best healthcare culture when it's most needed."
Prospect Medical Group is made up of thousands of primary care and specialty physicians and is affiliated with some of the best hospitals in Los Angeles, Orange County, Riverside and San Bernardino Counties as well as San Antonio, TX. Prospect Medical Group and its subsidiaries are managed by Prospect Medical Systems, which develops, implements and manages a full range of support services. Prospect Medical Holdings, , Inc. is the parent company of Prospect Medical Systems.
To find a physician affiliated with Prospect Medical Group, visit our physician finder.