Roger Williams Medical Center's Internal Medicine Residents Achieve 100 Percent National Exam Pass Rate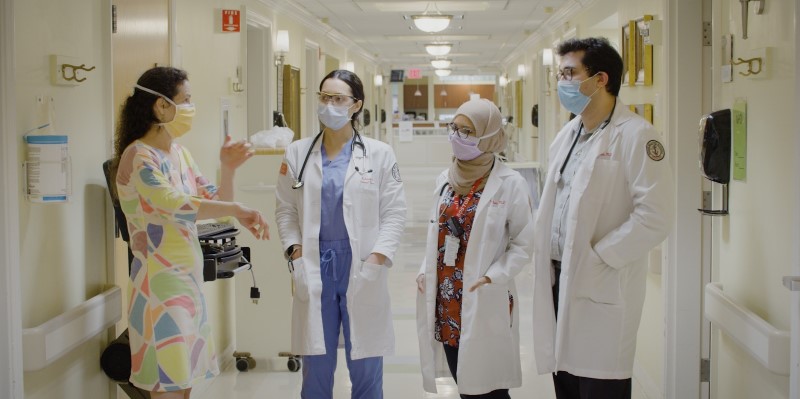 For the second year in a row, internal medicine residents at Rhode Island-based Roger Williams Medical Center achieved a 100 percent pass rate for first-time takers on the rigorous national exam, conducted by the American Board of Internal Medicine. ABIM certifies approximately one out of every four U.S. physicians.
Roger Williams is a teaching hospital affiliated with Boston University School of Medicine. Each year it accepts approximately 18 medical school graduates for advanced training in internal medicine, which entails a three-year training residency. There are a total of 45 interns and residents in the program.
"This is an extraordinary accomplishment considering that our residents were battling a pandemic while trying to study for the boards," said Dr. Vincent Armenio, Chairman of Medicine. "We are extremely pleased with these results. This reflects the teaching, professionalism and dedication of our physician faculty."
Roger Williams is an affiliate of CharterCARE Health Partners in Rhode Island.