Senator and Other Local Elected Officials Ensure Covid Testing Access and Expansion of Services for Connecticut Residents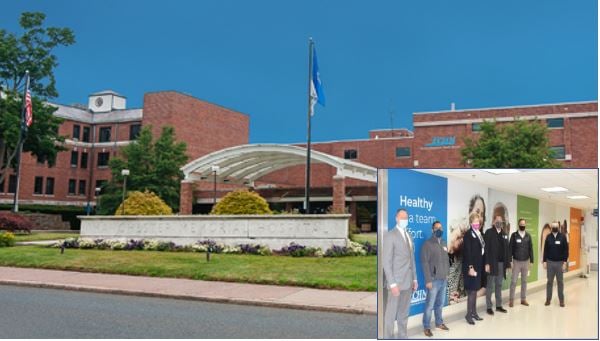 Eastern Connecticut Health Network's Manchester Memorial Hospital hosted Sen. Chris Murphy, Rep. Jason Rojas, Rep. Jason Doucette, and Manchester Mayor, Jay Moran who toured Manchester Hospital's automated laboratory and witnessed the expansion to COVID-19 testing operations in eastern Connecticut.
ECHN has numerous testing capabilities offered throughout the region including drive-up testing five days a week, ECHN urgent care testing in South Windsor, pre-procedure testing and full evaluations and testing in both emergency departments at Manchester Memorial and Rockville General hospitals.
Sen. Murphy and others graciously thanked our physicians, caregivers and laboratory staff who dedicate their time and hard work to helping others throughout this pandemic.