Southern California Hospital CEO Klepin Talks About Care, Community and COVID-19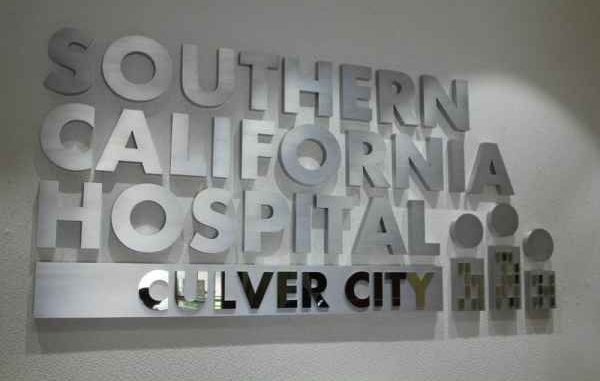 In the halls of a local hospital, posters proclaiming the mantra "Know Your Size" line the walls.
The banners refer to knowing your face mask size, and remind over 1,000 health care workers at Southern California Hospital in Culver City that the correct medical equipment could save their lives, and the lives of their family and friends.
Despite public reminders, cases continue to rise. Los Angeles now has more confirmed cases of COVID-19 than any other county in the state, surpassing even San Francisco, California's original epicenter. As of April 14, 2020, 32 of those cases are confirmed in Culver City.
"We have seen an increase [in confirmed cases]. Things have not peaked in any way yet," said Michael Klepin, CEO of Southern California Hospital. "We're still expecting a couple more weeks where the volumes will go up."
Klepin would not give an exact number of cases that have come through the hospital, but said they report all confirmed cases to the Center for Disease Control.
"We're getting [cases] everywhere," he said. "From people walking in off the streets, we're getting them from nursing home facilities, as you would expect."
Klepin said knowing the numbers of people infected by the virus is a "moving target for us." The challenge is that patients with symptoms have to wait for results if and when they are tested.
As the threat of Coronavirus seems to reach a new peak every day, Southern California Hospital has installed a number of initiatives to protect workers and potential patients, among them auditing their supply of essentials like face masks and hospital gowns several times a day, as well as opening two additional medical floors for surge contingency.
The hospital and its employees haven't ignored their role in the community. Earlier this month, hospital employees donated food and supplies to residential care and assisted living facilities across the Westside. Foods like eggs, milk and bread and hard to get items like sanitizer, gloves and toilet paper were sorted and then sent to facilities using Uber.
Klepin, however, said their largest concern is making sure the hospital has the resources to keep patients and healthcare workers safe. The hospital's parent company is Prospect Medical Holdings, Inc., which operates five hospitals in southern California, including Southern California Hospital in Hollywood and Los Angeles Community Hospital. If supplies are down, Southern California is able to tap into its network of "sister" facilities to obtain resources.
"I'm very proud of our nurses and all our caregivers," said Klepin. "They're on the front lines. We're very blessed to have such great support."
Elizabeth Moss