Two Los Angeles Hospitals Celebrate National Patient Safety Awareness Week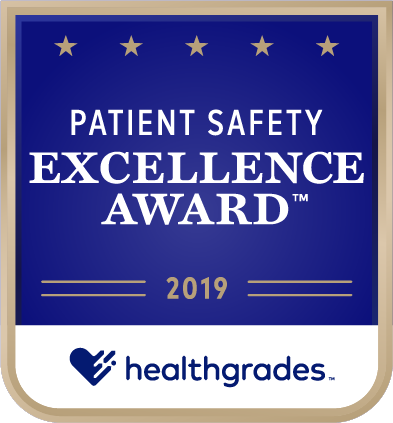 March 8-14 is National Patient Safety Awareness Week, which is an annual recognition event intended to encourage everyone to learn more about healthcare safety. During this week, the Institute for Healthcare Improvement seeks to advance important discussions locally and globally, as well as inspire action to improve the safety of the healthcare system—for patients and the workforce.
Southern California Hospitals at Culver City and Hollywood are proud to be among the top 5% in the nation for Patient Safety Excellence (Healthgrades, 2018-2019).
The Patient Safety Excellence Award recognizes superior performance in hospitals that have prevented serious, potentially avoidable complications for patients during hospital stays. According to Healthgrades, if all hospitals achieved the average performance of award recipients for each of the Patient Safety Indicators, 127,667 patient safety events could potentially have been avoided.
"At our hospitals, we are committed to providing our community with nationally recognized quality and safe care in their backyard," said CEO Michael Klepin, Southern California Hospital at Culver City. "Safety and quality go hand in hand, so we encourage patients to choose a hospital that excels at both."
"We are proud to recognize the recipients of the 2019 Healthgrades Patient Safety Excellence Award, which shines a spotlight on the hospitals that are preventing the occurrence of serious, potentially avoidable complications, for patients during their hospital stay," said Dr. Brad Bowman, Healthgrades' chief medical officer. "We applaud these hospitals and their commitment to providing the best possible care for every patient."
The Culver City and Hollywood hospitals also launched their journey to become a High Reliability Organization, which hard-wires safety behaviors into everyday patient care.