Waterbury Hospital in Connecticut Receives American Stroke Association's Elite Honor Roll Recognition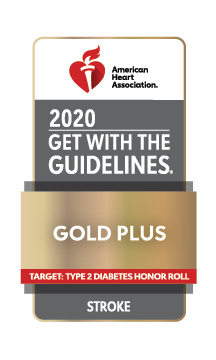 Waterbury Hospital in Connecticut has received the American Heart Association/American Stroke Association's Get With The Guidelines®-Stroke Gold Plus Achievement Award with Target: Stroke Honor Roll Elite Plus. The award recognizes the hospital's commitment to and success in implementing a higher standard for stroke patients.
Get with the Guidelines(GWTG)-Stroke provides hospitals with guidelines that help speed recovery and reduce death and disability for stroke patients. The program provides hospitals with a web-based patient management tool, along with standardized care orders and discharge protocols. It also provides a data collection component to help track success.
To receive the Gold Plus Quality Achievement Award, hospitals must achieve 85 percent or higher adherence to all (GWTG)-Stroke achievement indicators for two or more consecutive 12-month periods and achieved 75 percent or higher compliance with five of eight (GWTH)-Stroke Quality measures.
According to the American Heart Association/American Stroke Association, stroke is the number five cause of death and a leading cause of adult disability in the United States. Stroke is a leading cause of serious long-term disability. Stroke reduces mobility in more than half of stroke survivors age 65 and over. About 185,000 strokes—nearly 1 of 4—are in people who have had a previous stroke. On average, someone suffers a stroke every 40 seconds; someone dies of a stroke every four minutes; and 795,000 people suffer a new or recurrent stroke each year.