Celebration Time For Eastern Connecticut Health Network Residency Program Graduates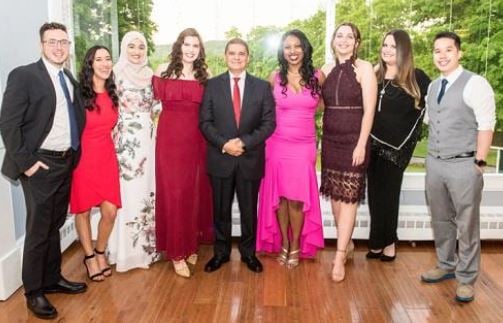 (Pictured): Family Medicine Residency program graduates with (center) Dr. Cesar Fuentes, residency director.
On June 4, residents from Eastern Connecticut Health Network's family medicine and osteopathic neuromuscular medicine residency programs had their graduation celebration in Glastonbury, CT. Congratulations to ECHN's 2021 Family Medicine residents and Osteopathic Neuromuscular Medicine residents. Best wishes on your future endeavors!