CharterCARE Emergency Medical Services Award Presented to Capt. Paul Silvestri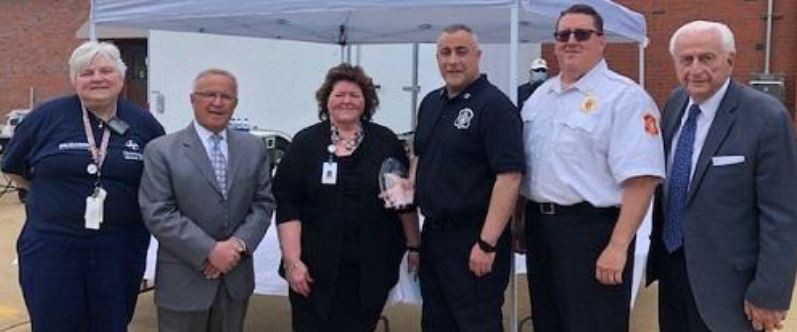 Capt. Paul Silvestri of the North Providence, RI, Fire Department (NPFD) was presented with the CharterCARE Emergency Medical Services (EMS) Award during National EMS Week (May 16-22). The award is presented annually to a member of Rhode Island's EMS community whose character, commitment, and achievements exemplify excellence in the delivery of EMS and the advancement of the profession.
Capt. Silvestri started his career in 1993 as an emergency medical technician, later becoming an EMTC in 1995. He worked in the private ambulance field before joining the NPFD in 2004. He started out as a firefighter, was promoted to lieutenant and then captain. His achievements in EMS include serving as an instructor for the AHA, ASHI, NAEMT, and as a Rhode Island EMTIC. He is also the lead instructor for CPR, first aid, and AED training for town of North Providence's employees. Capt. Silvestri is part of the NPFD's Elderly Affairs Team and is the IAFF Local 2334 Member Assistance Program representative. He is currently the assistant deputy director for the Town of Smithfield EMA. He was a Member of RI DMAT/MRC and the RI USAR Team.