Crozer Health Congratulates its Residency and Fellowship Graduates in Pennsylvania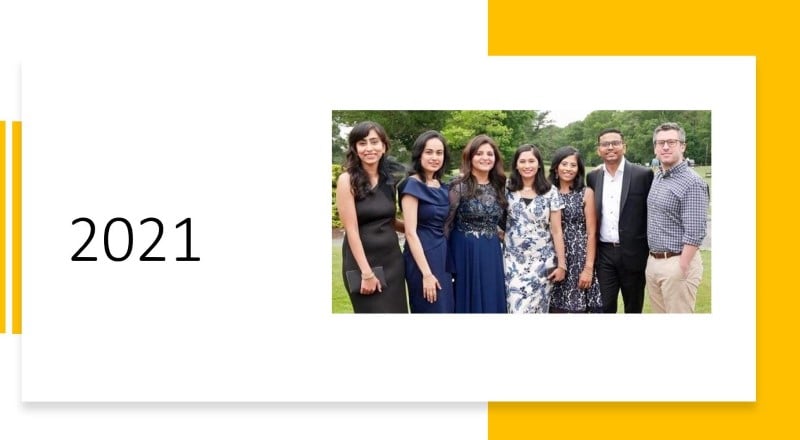 (Pictured L to R): Maitreyee Rai, Savneet Grewal, Nadia Aslam, Purna Sharma, Meghana Parsi, Kumar Ashish, and Dr. Michael Rubinson.
Congratulations to Crozer Health's 2021 residency and fellowship graduates. class who graduated from the Residency and Fellowship programs as of June 30, 2021. The graduates—who completed their programs on June 30—included 55 residents and fellows; seven will remain with Crozer Health and the rest will assume positions across the U.S.
Crozer Health, located in Pennsylvania, is an academic tertiary system that acts as a regional medical campus for Drexel University College of Medicine, Temple University School of Medicine, and Philadelphia College of Osteopathic Medicine.
The office of academic affairs is led by Dr. Bill Boyer and oversees all undergraduate and graduate medical education (GME) at Crozer Health. The GME team is comprised of program directors, faculty, director, coordinators, clinical research coordinator, and a simulation team.
The goal of the program is to train the next generation of physicians who are committed to providing exceptional, compassionate care that patients deserve. These programs are led by an accomplished faculty, set under rigorous standards, and tailored to provide extensive training for the next generation of physician leaders.
Crozer Health hosts residencies in emergency medicine; family medicine, internal medicine, OB/GYN, pediatrics, podiatry, surgery, and transitional year. Fellowships include burn, emergency medicine ultrasound, gender affirmation surgery, and primary care sports medicine.