Crozer Health in Pennsylvania Celebrates Heroes Month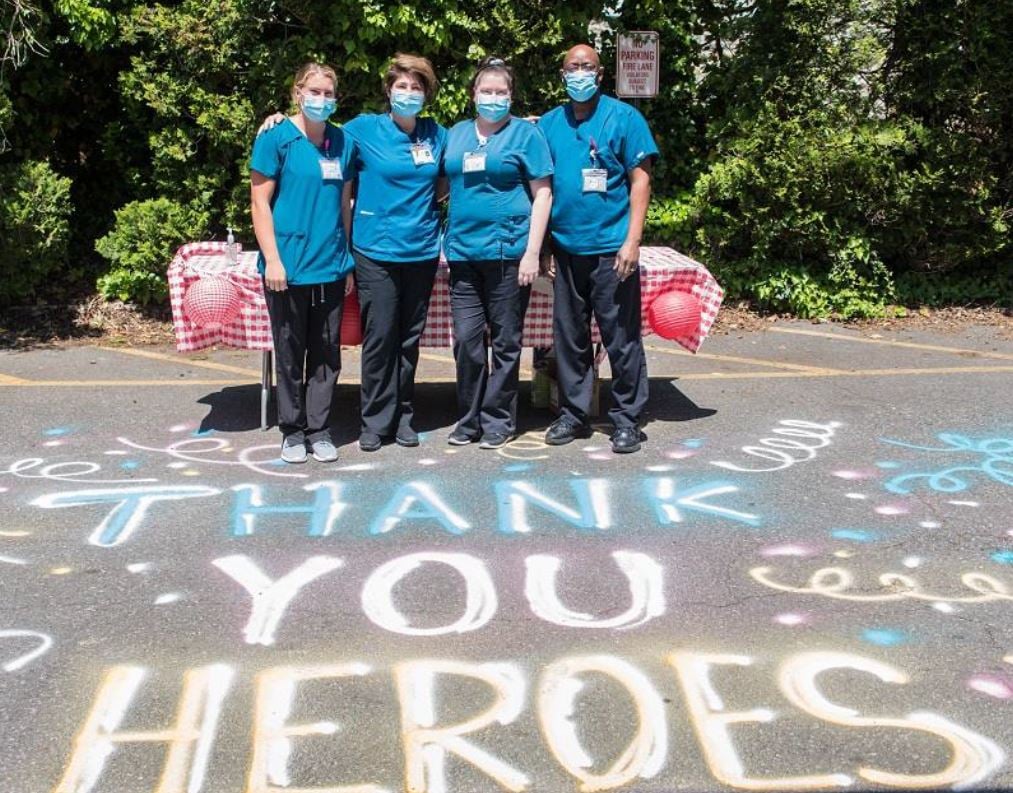 Each day during May, Crozer Health in Pennsylvania celebrated Heroes Month, recognizing employees for their commitment and dedication during the past year, despite the many challenges a global pandemic threw in their way. Events were held to thank them for all they did and continue to do for patients, the community, and their colleagues. It was a month full of recognition, gratitude, and inspiration.
The theme for Heroes Month was "Celebrating our Delaware County Neighborhood," and it included "Backyard BBQs" at hospitals and outpatient sites. Staff was able to relax and mingle with colleagues and enjoy delicious barbeque with all the fixings, and enter raffles to win exciting prizes. A Crozer Health barbecue was also held for area first responders―police, fire, and EMS personnel―to recognize the lifesaving work they do every day.
Local establishments that supported frontline workers during the pandemic provided food, including Wilson's Secret Sauce BBQ, Dairy Cottage, and Johnny Paisano's. Employees were also treated to special soft pretzels from Bernie's, a Delaware County institution, and received a Crozer Health-branded tumbler to commemorate the month.
Each week during the month an email was sent to all staff detailing organization-wide successes over the past year, including those in quality, patient safety, COVID-19 efforts, regulatory, and accreditation. Staff also wrote many "Thank You Thursday" gratitude submissions, which were shared with all, making it clear that the Crozer Health team supports and appreciates each other.
Each Friday, employees were encouraged to show their Delco or Philadelphia pride by wearing local sports team apparel.
In addition, leadership, patients, and members of the community participated in emotional videos where they thanked staff for being their healthcare heroes. Some Crozer Health community heroes were also spotlighted in a video to recognize their heroic volunteer efforts outside of the workplace.
The healthcare system celebrates Heroes Month every May.