Crozer Health Trauma Surgeon Awarded Scholarship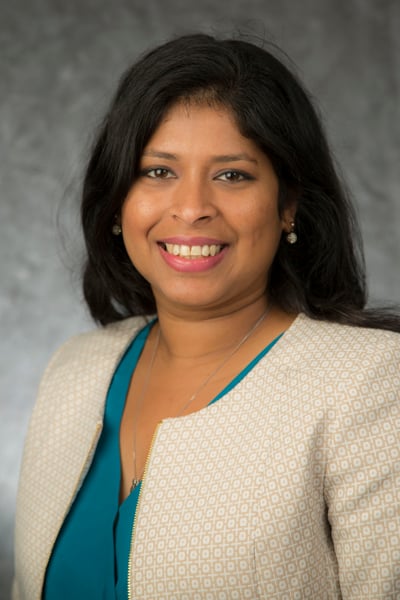 Crozer Health trauma surgeon Dr. Asanthi Ratnasekera has been selected for the Eastern Association for the Surgery of Trauma (EAST) Multicenter Trial Junior Investigator Award in order to facilitate her study, "Outcomes of Early Initiation of Venous Thromboembolism Prophylaxis in Isolated Traumatic Brain Injuries."
The award is meant for junior primary investigators to answer an important and novel question in the practice of trauma, acute care surgery, or surgical critical care. Dr. Ratnasekera's study seeks to answer a vital question in the management of the traumatic brain injured patient: What is the optimal timing for initiation of venous thromboembolism prophylaxis?
Dr. Ratnasekera is board certified in surgery. She received her medical degree from Lincoln Memorial University DeBusk College of Osteopathic Medicine, completed her general surgery residency at Rowan University School of Osteopathic Medicine, and her surgical critical care and trauma fellowship from Virginia Commonwealth University.
The award will be officially presented to Dr. Ratnasekera in July 2022.
Crozer Health is located in Pennsylvania.