Crozer Health's Conlen Booth Honored as Leader in Health Care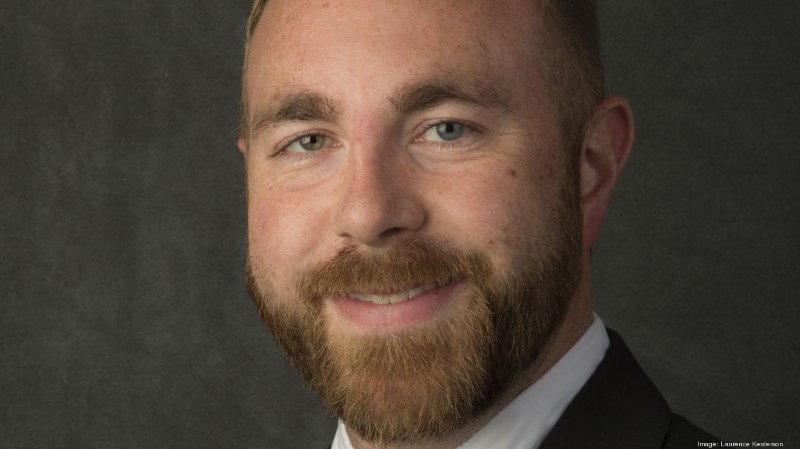 Senior Director Conlen Booth, Emergency Preparedness for Crozer Health, was recently honored by the Philadelphia Business Journal as a 2021 Leader in Health Care. Conlen and 17 other Philadelphia area award winners were recognized during an Oct. 14, 2021, virtual event.
Booth's colleagues nominated him for the award, which recognizes those who exhibited incredible leadership for their organizations during the height of the COVID-19 pandemic. The honorees come from a range of sectors and medical facilities, including hospitals, pharma companies, health insurance providers, and urgent care clinics.
Below are just some of the achievements for which Booth was recognized:
Served as COVID-19 incident commander, ushering the health system through uncharted territory, and opening the crisis command center.
Assembled a hand-picked task force (from clinical areas, nursing, regulatory, policy, employee safety, communications, process improvement) to assume operational accountability of the health system's response to the pandemic.
Worked with the marketing and communications team to establish communications tools to reach multiple audiences.
Worked with the regulatory and accreditation team to launch new and updated policies.
Managed operations of all facets of COVID-19 patient testing, including a drive-thru option for outpatients, testing in four emergency departments for ER patients, pre-procedure testing for surgical patients, employee, and inpatient testing.
Established data tracking tools for a massive amount of information to be disseminated daily to internal audiences and the Pennsylvania Department of Health.
Worked with an interdisciplinary team to procure and distribute PPE.
"Conlen has championed all things COVID at Crozer Health," said Chief Medical Officer Gary Zimmer. "From starting up our vaccine clinic, which is responsible for over 90,000 COVID-19 vaccine doses, to policy updates, testing centers, and isolation protocols, Conlen managed the response with poise, dignity, and respect for our patients, colleagues, medical staff, and neighbors. We are forever grateful for his tireless efforts, and, on behalf of Crozer Health, I am thrilled that we are able to participate in this well-deserved award presentation."
When asked about one thing he'd do to improve healthcare quality locally, Booth spoke to the importance of collaboration among healthcare providers and coordination of patient care. "It requires a great deal of work from all of us to ensure we do what's best for our patients. It is our mission and our obligation."