Dr. John Stoukides of Roger Williams Medical Center Named to COVID-19 Rhode Island Advisory Group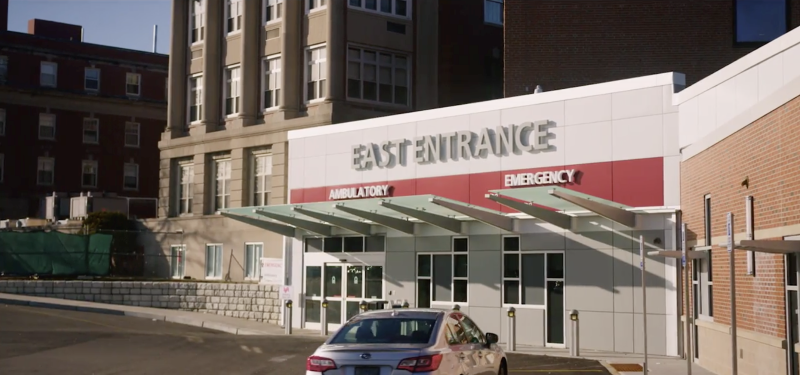 Rhode Island Lt. Gov. Dan McKee, who is expected to become governor once current Governor Gina Raimando is confirmed as U.S. Secretary of Commerce, announced a team to advise his administration on pandemic response, which will be led by Dr. John Stoukides, Chief of Geriatrics and Palliative Medicine and Vice Chairman of Medicine at Roger Williams Medical Center in Providence, as well as Johnston Mayor Joseph Polisena.
The Transition COVID-19 Advisory Group, a team of national and local leaders, will advise McKee on the state's pandemic response and vaccine rollout.
"Our transition is laser focused on the COVID-19 response and vaccine rollout. That's how we wilL ensure Rhode Island comes out of this crisis
stronger than we went in," said McKee. "We want to make sure we are leveraging all the talent we have in our state so that Rhode Island's families can reunite, children can return to school, and small business owners can return to normal. That's why we brought together this group of experts who will work closely with the Rhode Island Department of Health staff to help Rhode Island achieve a swift vaccine rollout."
"The Biden administration has promised 100 million vaccinations within the first 100 days in office, and this advisory group, comprised of national and local experts, will work with Incoming Gov. Dan McKee to provide perspective about how to maximize the efficiency of our vaccine distribution process and other elements of our COVID-19 response," said Dr. Stoukides.
"The Transition COVID-19 Advisory Group is uniquely positioned to work with Incoming Gov. McKee to achieve his goal of strategically engaging our municipalities in Rhode Island's COVID-19 response strategy to assist the state across the board, including in distributing the vaccine as quickly and efficiently as possible when the supply increases," said Mayor Polisena.