Foothill Café is Nothing but Blue Sky From Now in Tustin, CA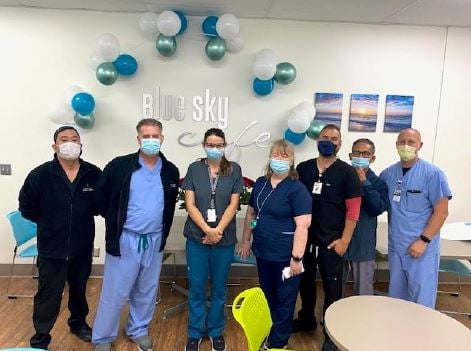 (Pictured L to R): Daren Shikina, Joe Sonntag, Julie McCarty, Suki Breen, Charles Frenilla, Doai Nguyen, and Charles Cordray.
Foothill Regional Medical Center, located in Orange County, CA, announced the grand opening of its newly renovated café. The hospital hosted a naming contest and the winning name—Blue Sky Café—was submitted by the radiology department (pictured).