Foothill Regional Medical Center Supports Magic at the Mission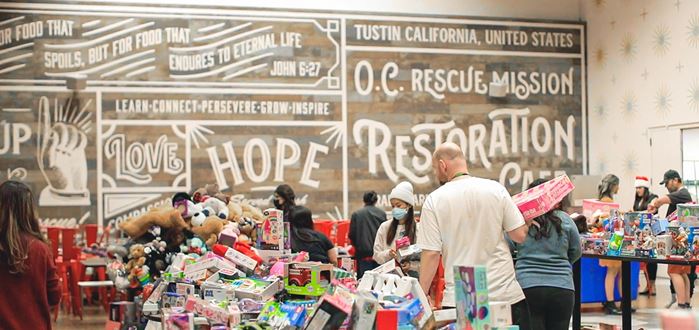 For 13 years, the Orange County (OC) Rescue Mission has been celebrating its Magic at the Mission. Each year, Foothill Regional Medical Center's staff supports the holiday event with toys and gifts for the children living at the facility. This year, not only will the children be receiving gifts, but also be able to shop a pop-up holiday store for gifts to give to their parents who are often forgotten at Christmas.
"We love the opportunity to give back to our community and bring joy to both children and their parents for the holidays," said hospital CEO Araceli Lonergan.
The rescue mission serves Orange County with various programs that help to restore hope, self-sufficiency, and transitional and emergency housing for 260 homeless men, women and children. The residents get counseling, job training, medical and dental care, spiritual care, and parental education.
"The community support we get from organizations such as Foothill Regional Medical Center is important because it helps enrich our programs and keeps our costs down," said Ashley Binder, OC Rescue Mission events manager. "We also like to encourage our residents to pay it forward to others by seeing others who do."
Learn more about the OC Rescue Mission.