Prospect Medical Focuses on National Patient Safety Awareness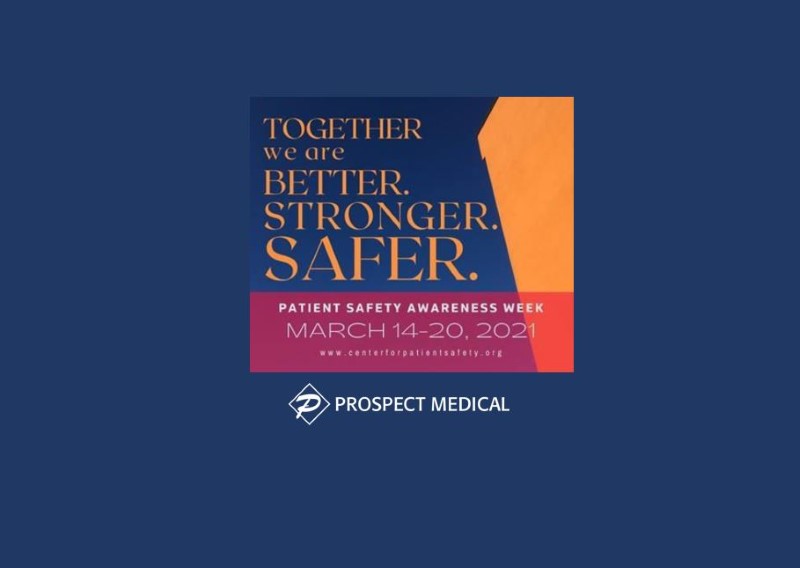 March 14-20, 2021, is Patient Safety Awareness Week. As part of this recognition, Prospect Medical is participating in 2021 Joint Commission's seven patient safety goals for hospitals:
Improve the accuracy of patient identification
Improve staff communication
Improve the safety of medication administration
Reduce patient harm associated with clinical alarm systems
Reduce the risk of healthcare-associated infections
Improve identification of patient safety risks in the hospital
Prevent surgical mistakes
In addition the patient safety goals listed above, Prospect Medical has implemented several other initiatives to keep patients safe, including comprehensive efforts to become a High Reliability Organization. An HRO is defined as an organization that operates under very trying conditions all the time and yet manages to have fewer than their fair share of accidents.
The National Patient Safety Goals are one of the major methods by which The Joint Commission establishes standards for ensuring patient safety in all
healthcare settings and ties into our High Reliability Organization (HRO) journey. Using data from serious safety events, TJC regularly revises the goals to focus on preventing major sources of patient harm.