Prospect Medical Hospitals Celebrate Infection Control Week Staff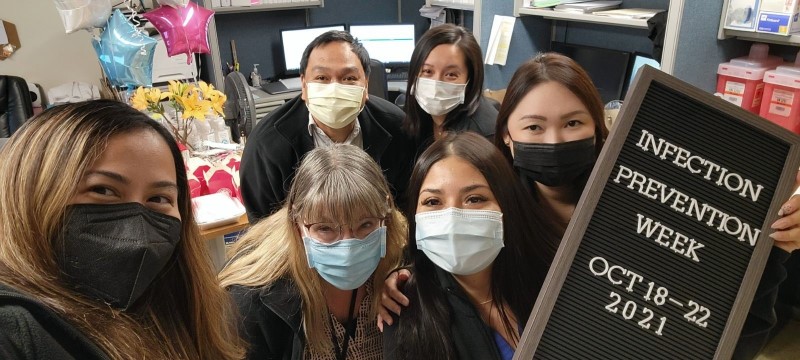 (Left to right, back row): Ramiro Delfin, LA Community Hospital lead infection control (IC) and education coordinator, and Theresa Nakamura, Norwalk and Bellflower IC employee health coordinator. (Left to right, front row): Portia Rico, LA Community Hospital IC subacute; Pam Sullivan, LA Community Hospital IC employee health nurse; Jennifer Ovando, LA Community Hospital IC employee health associate; and Anna Arifin, Prospect Medical Holdings national infection control director.
The past year has highlighted the invaluable work of infection preventionists (IPs). In addition to fighting a global pandemic, Prospect Medical's IPs have continued to work tirelessly to prevent and control infections and outbreaks, in addition to their many other day-to-day infection battles.
Since 1986, International Infection Prevention Week has recognized IPs all around the world. This year's Infection Prevention Week, Oct. 18-22, 2021, and themed "Make Your Intention Infection Prevention," was observed at Los Angeles Community Hospital and across the Prospect Medical enterprise.