Waterbury HEALTH Wins Organizational Excellence Award from Local Chamber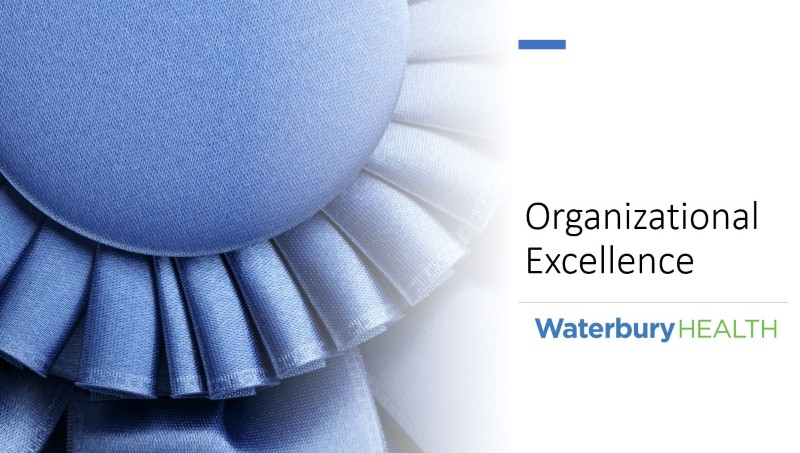 Waterbury HEALTH has received the Award for Organizational Excellence by the Waterbury Regional Chamber of Commerce, honoring its work with the COVID-19 vaccine. Also receiving this award is Post University, Waterbury HEALTH's COVID-19 vaccination partner.
According to the award, "Waterbury HEALTH was an area leader in vaccination efforts of the community, delivering more than 57,000 vaccine shots in clinics in nearly a dozen area towns, while operating two mass vaccination clinics five days a week. The vaccination drive was put together while operating Waterbury Hospital and dozens of outpatient offices during a second COVID-19 surge."
Dr. David Hill, Prospect Waterbury Advisory Board Chairman, also received the Unsung Hero Award.
"I couldn't be prouder of our work with the vaccine because we truly lived up to our Power of WE mantra," said Waterbury HEALTH CEO Lester Schindel. "Thank you to all of you who were part of the vaccine effort. This award is for all of you."
Waterbury HEALTH will officially accept the award at a ceremony on Aug. 17, 2021.