Waterbury Hospital Named Cardiology 'Best Hospital'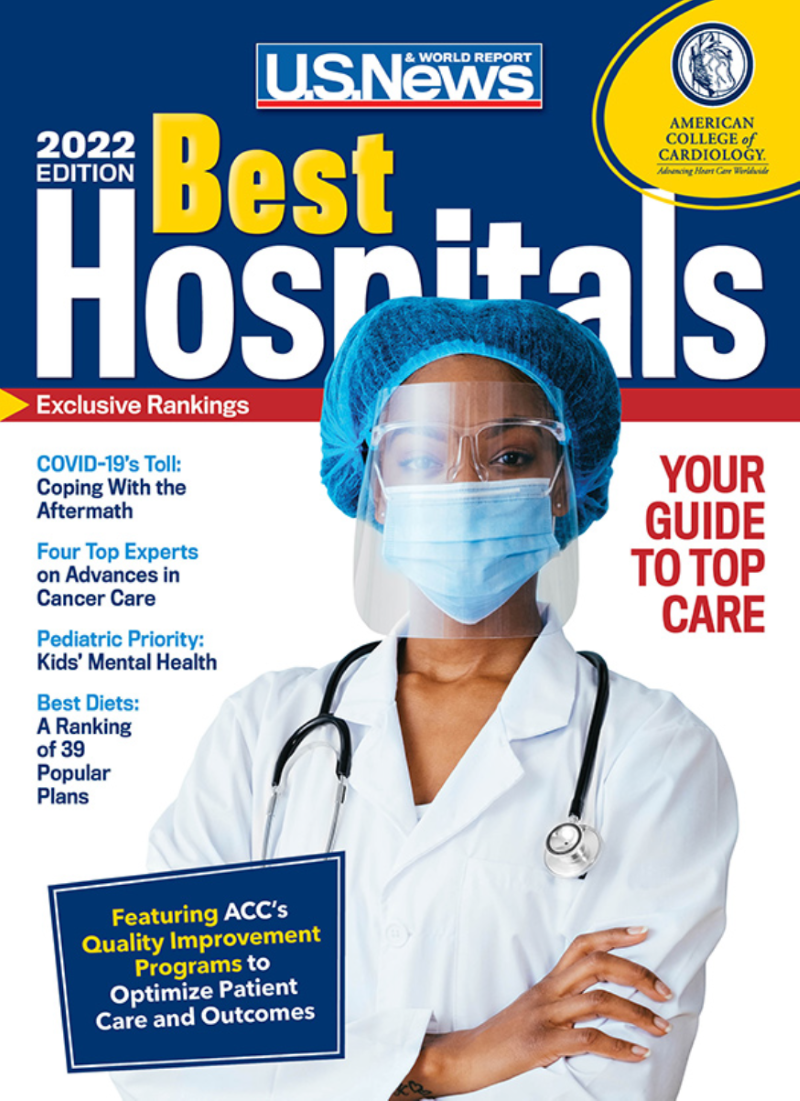 Waterbury Hospital has been recognized by the American College of Cardiology (ACC) in the "Best Hospitals" edition of U.S. News & World Report for its dedication to cardiovascular patients.
In the 2022 U.S. News & World Report "Best Hospitals" guidebook, the ACC recognizes all hospitals and facilities that participate in National Cardiovascular Data Registries or have earned an accreditation or certification from ACC Accreditation Services. The guidebook recognizes more than 2,000 hospitals nationwide.
Waterbury Hospital was recognized for its participation in the following registries: Percutaneous Coronary Intervention; Electrophysiology Device Implant; and the Society of Thoracic Surgeons/ACC Transcatheter Valve Therapy.
With its commitment to providing top level care, Waterbury Hospital uses ACC's quality improvement processes to drive improvements in adherence to guideline recommendations and overall quality of care provided to cardiovascular patients.
The National Cardiovascular Data Registry is ACC's suite of data registries helping hospitals, health systems, and practices measure and improve the quality of cardiovascular care they provide.
Every year, the "Best Hospitals" issue helps patients and caregivers find the best medical centers for themselves and their families.
Kudos to the Waterbury HEALTH emergency department, cath lab, and cardiovascular unit for working on this achievement.
Learn more about Waterbury HEALTH's cardiology services.