Advanced Robotics for Weight-Loss Surgery Offered at Orange County-based Foothill Regional Medical Center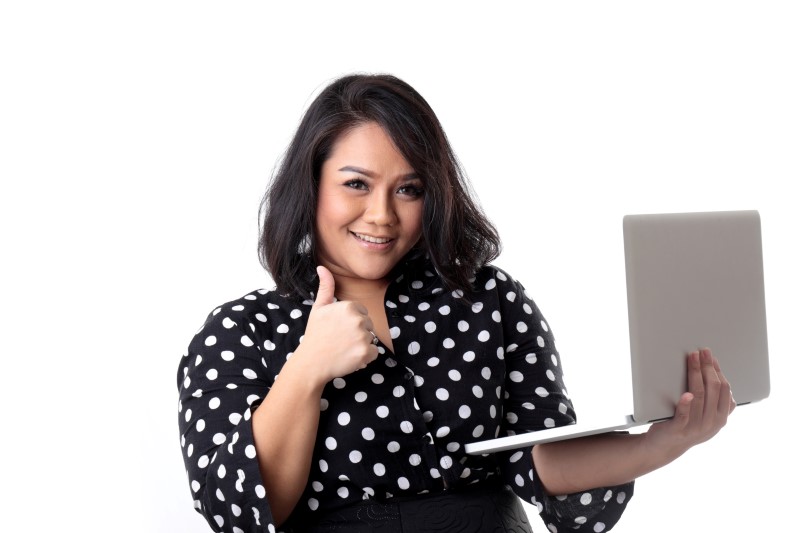 Bariatric surgeons at Foothill Regional Medical Center are now using advanced robotic technology for added precision and visibility, during weight-loss procedures. The hospital, which acquired the da Vinci® Xi™ surgical system back in December 2021 for various specialties, has offered robotic bariatric surgery as an option to patients since March.

"The da Vinci Xi robot gives all surgeons 3D visibility, which ultimately helps in precise dissection and access to all tissues," said Dr. Atif Iqbal, Medical Director of Bariatric Surgery and Chairman of the Department of Surgery at Foothill Regional, who has been performing robotic surgery for almost 15 years. "This minimizes bleeding and improves clinical outcomes."
"We have started doing robotic bariatric surgery at Foothill Regional quite successfully, with a very quick rollout," said Dr. Michael Feiz, a bariatric surgeon at the hospital. "We have had the best results, and the robot has essentially given us one more modality of performing bariatric surgery safely and effectively."
Robotic surgery is known as the next frontier in bariatric procedures. While more commonplace in specialties like gynecologic and colorectal surgery, not all hospitals at this point offer robotic surgery for weight loss. However, this state-of-the-art technology is on the rise due to its distinct advantages over other methods, such as better vision and improved range of motion for surgeons, as well as shorter hospital stays and quicker recovery times for patients.

"The da Vinci Xi robot is a very sophisticated technology that leads to less pain and a faster post-op recovery for patients," said Dr. Iqbal. "Any difficult cases are much better done robotically."

Robotic Weight-Loss Procedures
The two main bariatric procedures, sleeve gastrectomy and gastric bypass, can both be completed robotically. In sleeve gastrectomy—the far more common operation, also known as gastric sleeve—the size of the stomach is decreased by about 80 percent to limit the amount of food it can hold. Gastric bypass, or Roux-en-Y gastric bypass, reduces your stomach size while also rerouting your small intestine to decrease food absorption.

Both robotic procedures are currently available to all bariatric patients at Foothill Regional, with a special emphasis on individuals with complex needs. For example, patients who are super-obese, require revisional bariatric surgery, or have excessive scar tissue from previous operations would greatly benefit from robotic surgery.

"It can be applied for all patients, but there are certain cases that I believe the robot has more utility," said Dr. Feiz. "Heavier patients have a certain amount of abdominal wall girth or thickness that adds torque to the instruments, and the robot is better managed to stabilize that torque so that the instruments are steadier."

Obesity is a common, serious disease that affects over 40 percent of Americans. Conditions related to obesity include heart disease, stroke, type 2 diabetes and certain types of cancer. For individuals who have tried diet, exercise, and medication without success, bariatric surgery can be an important tool to lose weight and improve health.

Open bariatric surgery is a thing of the past, and virtually all operations nowadays are performed either laparoscopically with thin tools and a camera or robotically. Both types of procedures are minimally invasive, requiring only a few small incisions.

However, the da Vinci Xi robot gives surgeons enhanced capabilities and a higher degree of control. During a procedure, they sit at a console next to the patient and operate through small incisions using tiny, wristed instruments. The system translates every hand movement from the surgeon in real time with far greater precision, accuracy, and range of motion. A magnified, high-definition 3D camera is also available to optimize the view of the surgical area, whereas laparoscopic cameras are only 2D.

"When we're doing laparoscopic surgery, we need an assistant. But when we do robotic surgery, we control the camera and all three arms of the robot, so essentially we can do the same operation without an assistant," said Dr. Kais Rona, bariatric surgery. "We control every single part of that operation, including the visualization and every single movement that occurs."
National Bariatric Accreditation

Foothill Regional Medical Center is proud to be nationally accredited as a Comprehensive Center for Bariatric Surgery under the Metabolic and Bariatric Surgery Accreditation and Quality Improvement Program (MBSAQIP®), a joint program of the American College of Surgeons and the American Society for Metabolic and Bariatric Surgery, and a Blue Distinction Center for Bariatric Surgery by Blue Cross/Blue Shield.

The MBSAQIP® accreditation ensures that patients receive the benefits of a multidisciplinary program, not just a surgical procedure, which improves patient outcomes and long-term success. As an accredited center, Foothill Regional offers pre-operative and post-operative care designed specifically for obese patients.