Crozer-Chester Medical Center Introduces AI-Driven Intraoperative 3D Imaging for Lung Cancer Diagnosis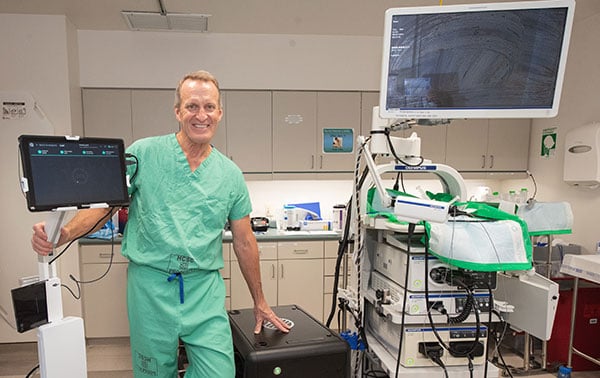 Crozer-Chester Medical Center in Pennsylvania is now offering Body Vision's intraoperative 3D imaging system for earlier, more accurate lung cancer diagnosis.
Body Vision's imaging system uses artificial intelligence (AI) to transform X-ray images from conventional C-arm equipment―used in most bronchoscopy procedural rooms―into real-time, intraoperative 3D images that allow bronchoscopists to visualize the actual lung lesion and its location during a diagnostic procedure. This allows biopsy from smaller, more difficult-to-access lung lesions at an earlier stage, maximizing the likelihood of an early, definitive diagnosis for lung cancer patients and improving odds for survival.
Body Vision's intraoperative 3D imaging allows bronchoscopists to see the lesion and its location intraoperatively in real-time, so they can precisely navigate to the lesion and visually confirm that they are taking tissue samples from the lesion during biopsy. There is no other technology readily accessible to bronchoscopists that provides this kind of real-time, intraoperative 3D imaging image-guided biopsy while also being clinically proven to maximize likelihood of diagnosis.
"Body Vision's 3D intraoperative imaging improves our yields (meaning more lung abnormalities can be detected) with the Monarch robotic bronchoscope," said Dr. Joseph D. Whitlark, a Crozer Health thoracic and robotic surgeon. "This is game-changing and is helping us save even more lives through early detection."
According to the American Lung Association, lung cancer is the leading cause of cancer death in the United States and the average five-year survival rate is just 18.6 percent. Earlier, definitive diagnosis can drastically change survival odds.