Crozer Health Transplant Team Provides Second Chance at Life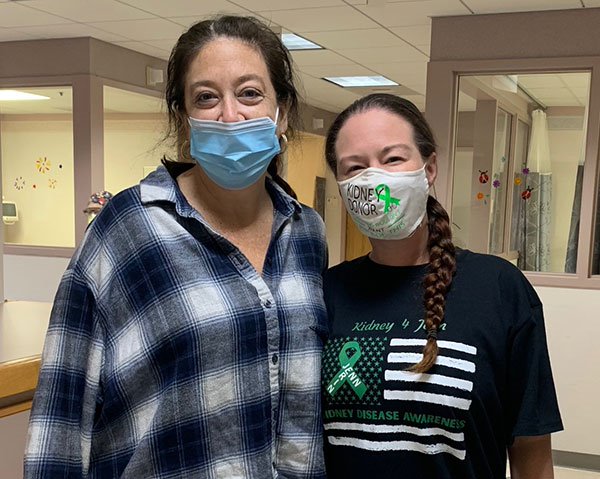 Physicians at Crozer Health's Regional Kidney Transplant Center in Pennsylvania recently performed a live donor kidney transplant, offering a patient a second chance at life.
Jenn was diagnosed with advanced kidney disease six years ago by her Crozer Health nephrologist, C. Nathan Okechukwu, MD, and was told she would eventually need a transplant.
She had been on the transplant waiting list for about a year. Fortunately, a close friend stepped in with an offer that would give her a new lease on life. Erin, Jenn's middle school friend, offered one of her kidneys.
Erin worked with the transplant team at Crozer Health's Regional Kidney Transplant Center at Crozer-Chester Medical Center. After a series of tests, the surgeries were scheduled with experienced and highly skilled transplant surgeons Drs. Sunny Fink and Thomas Butler. Both surgeries were a complete success.
Today, Jenn is feeling like a new person, with much more energy than before, and Erin has resumed her normal routine. Thanks to Crozer Health transplant team, both have long, full lives ahead of them –– watch Jenn and Erin's journey.
April is Donate Life Month, learn more here. For information on becoming an organ donor, visit Donate Life.