Crozer Health's School of Clinical Neurophysiology Celebrates Commencement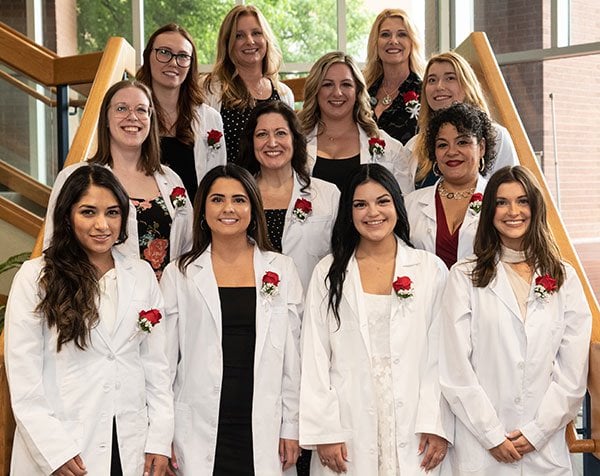 Crozer Health's School of Clinical Neurophysiology Neurodiagnostic Technology Program celebrated its 42nd commencement on May 13 at Crozer-Chester Medical Center.
"We are incredibly proud of our graduating neurodiagnostic technologist class who will help ease the burdens from an incredible shortage of qualified technologists," said School of Clinical Neurophysiology Medical Director Dr. Jay Pathmanathan. "These fresh healthcare professionals will be helping the sickest and most vulnerable neurological patients from day one. They can look forward to satisfying and meaningful careers."
Neurodiagnostic technology (NDT), formerly known as electroneurodiagnostic or electroencephalographic (EEG) technology, is a clinical and scientific field devoted to the recording and study of electrical activity in the brain (brain waves), nervous system, and other physiological variables, such as eye movements, muscle activity, cardiac rhythms, and respiratory events. Neurodiagnostic technologists work with a variety of patients of different ages who may suffer with neurological, neurosurgical, or sleep disorders including epilepsy, brain injuries, stroke, brain tumors, insomnia, excessive daytime sleepiness, sleep apnea, narcolepsy, or multiple sclerosis.
The 11 program graduates will receive a certificate from Crozer-Chester Medical Center and an associates in health science degree from Delaware County Community College. All graduates have already accepted positions in neurodiagnostics in different states throughout the country.