Eastern Connecticut Health Network Unveils New Website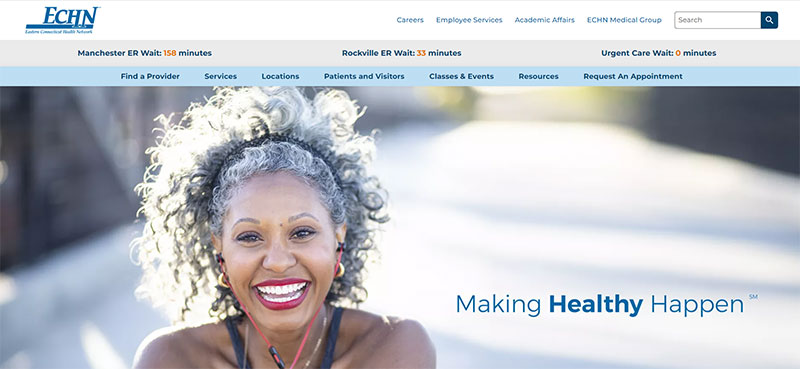 Eastern Connecticut Health Network's website has joined the platform, which means all PMH hospitals are now on the same platform with uniform design and branding.
The migration of all hospitals began in 2018 with Crozer Health being the first system to move to the new modern platform, which includes better navigation and functionality, user-friendly design, mobile compatibility, consistent branding, and ability for search engine optimization. PMH, CharterCARE and the California hospitals migrated in 2020-2021 and Waterbury HEALTH launched its new site earlier this year.
Not only does having all hospital entities ensure consistent layouts and visual appearance, but also allows technical and content updates to be made across all websites at the same time.
"This project is a grand expansion of our digital connections between our community and our great services. We went from 22 to over 200 listings in our services!" said Nina Kruse, Chief Communications Officer & SVP of Strategy. "Site enhancements include 'Request an Appointment,' ECHN Medical Group section, and Academic Affairs site."
"It is rewarding to see this four-year project through to completion," said Laura Gilbert, national Marketing, Communications and PR Director. "While our websites now all reflect consistency in design, the individual communication teams have flexibility in color scheme and blocking to ensure the sites best meet their needs."
Kruse added, "We are very excited and happy to have this new site."