New Open MRI Technology at Waterbury Health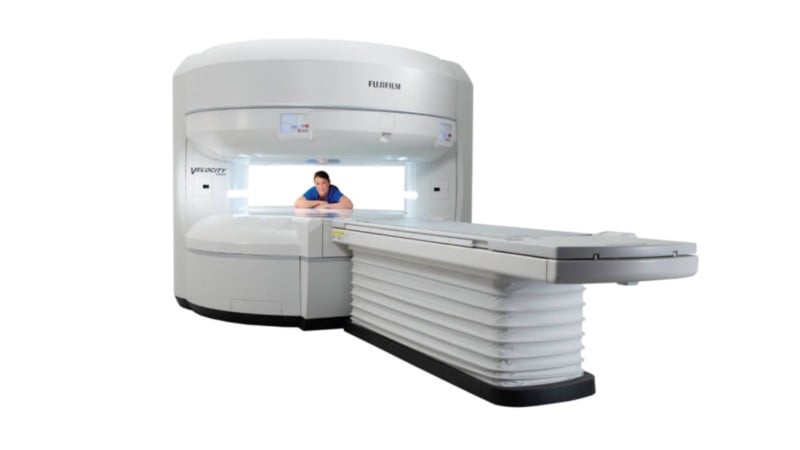 Diagnostic Radiology Associates and Waterbury HEALTH are excited to announce the opening of a new MRI office in Southbury, Conn., featuring Velocity Open MRI, the latest and highest imaging quality in less time with a wide-open design. Currently, this is the only MRI of its kind in New England and the second one in the country.
"Historically, open MRI systems have had a reputation for limited image quality because of the low magnetic field, producing decreased image resolution and longer exam times, resulting in patient discomfort and motion artifact," said Radiologist Kenneth Allen.
"Our new Oasis Velocity Open MRI avoids both pitfalls in having a 1.2 Tesla magnet, nearly the strength of the standard high field systems, and very rapid imaging times," he continued. "These advantages are coupled with the open architecture of the magnet, resulting in a comfortable and non-stressful patient experience, yielding unsurpassed image quality."