Philadelphia CyberKnife Becomes First Center Awarded Distinction in Stereotactic Radiotherapy Accreditation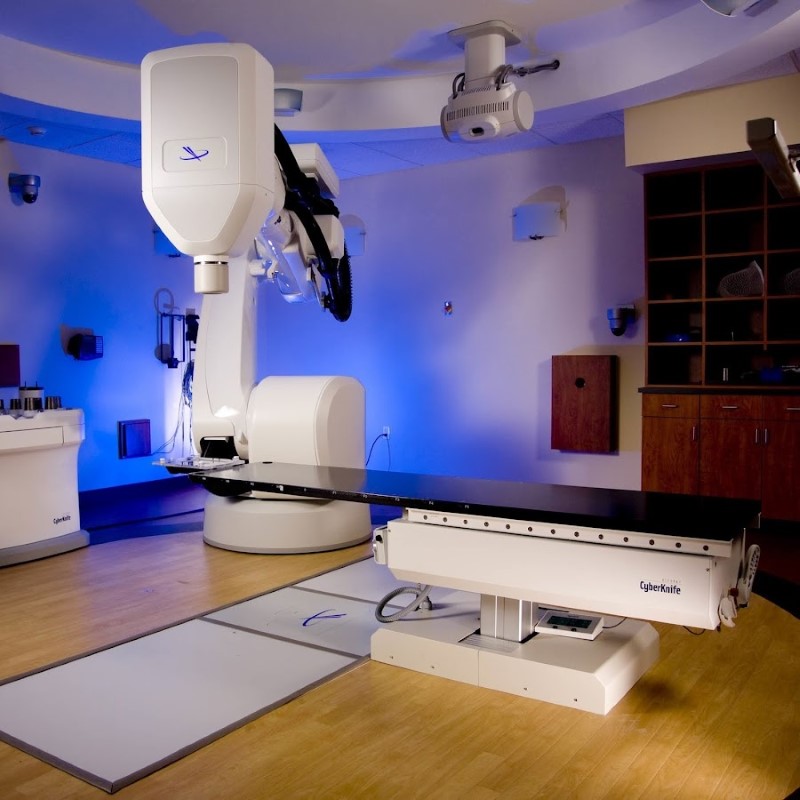 Crozer Health announced that Philadelphia CyberKnife is the first radiation oncology site to be awarded the Distinction in Stereotactic Radiotherapy accreditation from The Radiosurgery Society (RSS), a non-profit medical society dedicated to advancing the science and clinical practice of radiosurgery, and the American College of Radiation Oncology (ACRO), the professional society for the practice of radiation oncology.
"We are proud of the entire team for their hard work and dedication to exceptional patient care," said Matt Shelak, Delaware County Memorial Hospital president. "This designation is a testament to their expertise and commitment to caring for our community."
"ACRO Accreditation has partnered with the Radiosurgery Society to develop a 'Distinction in Stereotactic Radiation Therapy' to promote high-quality care for this specialized treatment modality and to recognize practices with particular expertise," said Dr. Jarek Hepel, Medical the accreditation program's medical director. "It is, therefore, with great enthusiasm that we announce that Philadelphia Cyberknife has achieved this illustrious distinction."
Recognizing the rapidly changing landscape of radiation therapy with exceedingly more radiation centers and patients receiving stereotactic radiosurgery (SRS) and stereotactic body radiotherapy (SBRT), the RSS and ACRO determined that a comprehensive accreditation program specific to SRS/SBRT clinical practice and physics quality assurance was necessary.
In February 2021, the two organizations launched the Distinction in Stereotactic Radiotherapy Accreditation, the only SRS/SBRT-dedicated accreditation review by a professional medical society that focuses on practice standards, patient management, and medical physics aspects unique to SRS/SBRT treatment.
"Our doctors and staff are renowned in the Philadelphia region in the field of SRS/SBRT, so this accreditation is a testament to the passion and expertise we bring to our work and our commitment to remaining at the forefront of cancer care for the patients we serve," added Medical Director John Lamond, MD, Philadelphia CyberKnife.
The program was designed by professional peers with extensive experience treating patients with SRS/SBRT, with the aim to identify standards indicative of a quality practice in the field of SRS/SBRT. The Distinction in Stereotactic Radiotherapy program currently focuses on SRS/SBRT treatments within six disease sites: central nervous system (CNS), spine, liver, lung, pancreas, and prostate. Centers wishing to achieve the Distinction in Stereotactic Radiotherapy need to apply and complete the ACRO Accreditation Program for radiation oncology.
The review consists of a minimum of five charts with a minimum of two charts per disease site, and peer reviewers evaluating cases within their area of expertise. In addition to the medical chart review, a physics survey process was developed by medical physicists with research development backgrounds and clinical expertise in stereotactic radiotherapy using a wide range of delivery technologies. Areas of evaluation include machinery, quality assurance, staff and training, and dose constraints specific to the delivery of SRS and SBRT treatment.