Waterbury Hospital Bone Health Center Honored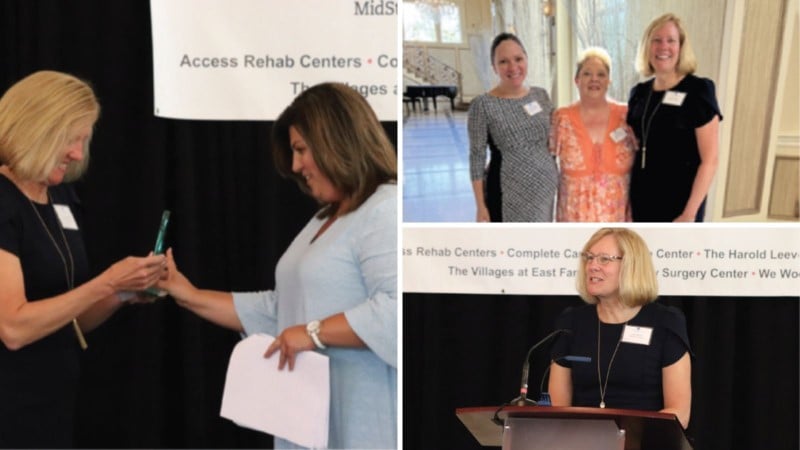 Kristie Balisciano, chairwoman of the Healthcare Council Committee of the Waterbury Regional Chamber of Commerce, presents Joan Doback (left image) with the Leadership Award.
The Waterbury Regional Chamber's Health Care Council presented their Leadership Award to Joan Doback, Chief Physician Assistant and Bone Health Coordinator at Waterbury Hospital in Pennsylvania.
Doback was instrumental in starting the Bone Health Center at the hospital, which provides specialized care to prevent secondary fractures with patients who have been diagnosed with osteoporosis. She has been a physician's assistant for the orthopedics program at Waterbury Hospital since 2004, became PA chief in 2007, and volunteers for several community organizations, including St. Vincent DePaul Mission in Waterbury.
"There are so many people all throughout our region who are going above and beyond their typical job duties to help care for others," said Kristie Balisciano, council chair. "For many of these individuals, they were born here, work here, and care deeply about uplifting others."
Doback, who has been a tireless advocate for bone health throughout the community, acknowledged Licensed Practical Nurse Holly Hafersat and Dr. Anna Ziganshina for their work at the center.