Waterbury Hospital Nationally Recognized for Stroke Care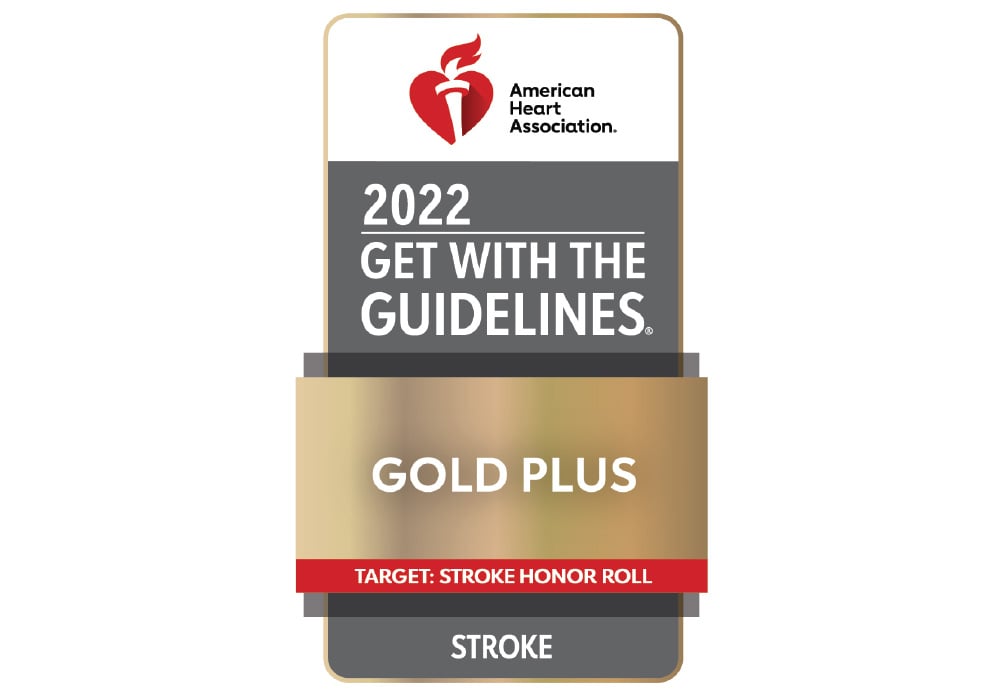 Waterbury Hospital has received the American Heart Association's Get With The Guidelines®-Stroke Gold Plus with Target: Type 2 Diabetes Honor Roll award for its commitment to ensuring stroke patients receive the most appropriate treatment according to nationally recognized, research-based guidelines, ultimately leading to more lives saved and reduced disability.
This is the highest level of achievement for this award.
Stroke is the No. 5 cause of death and a leading cause of adult disability in the U.S. On average, someone in the U.S. suffers a stroke every 40 seconds, and nearly 795,000 people suffer a new or recurrent stroke each year. Early stroke detection and treatment are key to improving survival, minimizing disability, and speeding recovery times.
Get With The Guidelines-Stroke was developed to assist healthcare professionals to provide the most up-to-date, research-based guidelines for treating stroke patients.

"This award is another testament to the hard work in improving patient care and outcomes as indicated by a recent increase in the overall star rating for the hospital to three stars and Waterbury Hospital being named in the top 10 percent in the nation for interventional cardiology procedures," said Waterbury Hospital President and CEO Justin Lundbye, MD. "I'm particularly proud of the stroke team for this award as it acknowledges years of hard work in improving care for stroke patients."