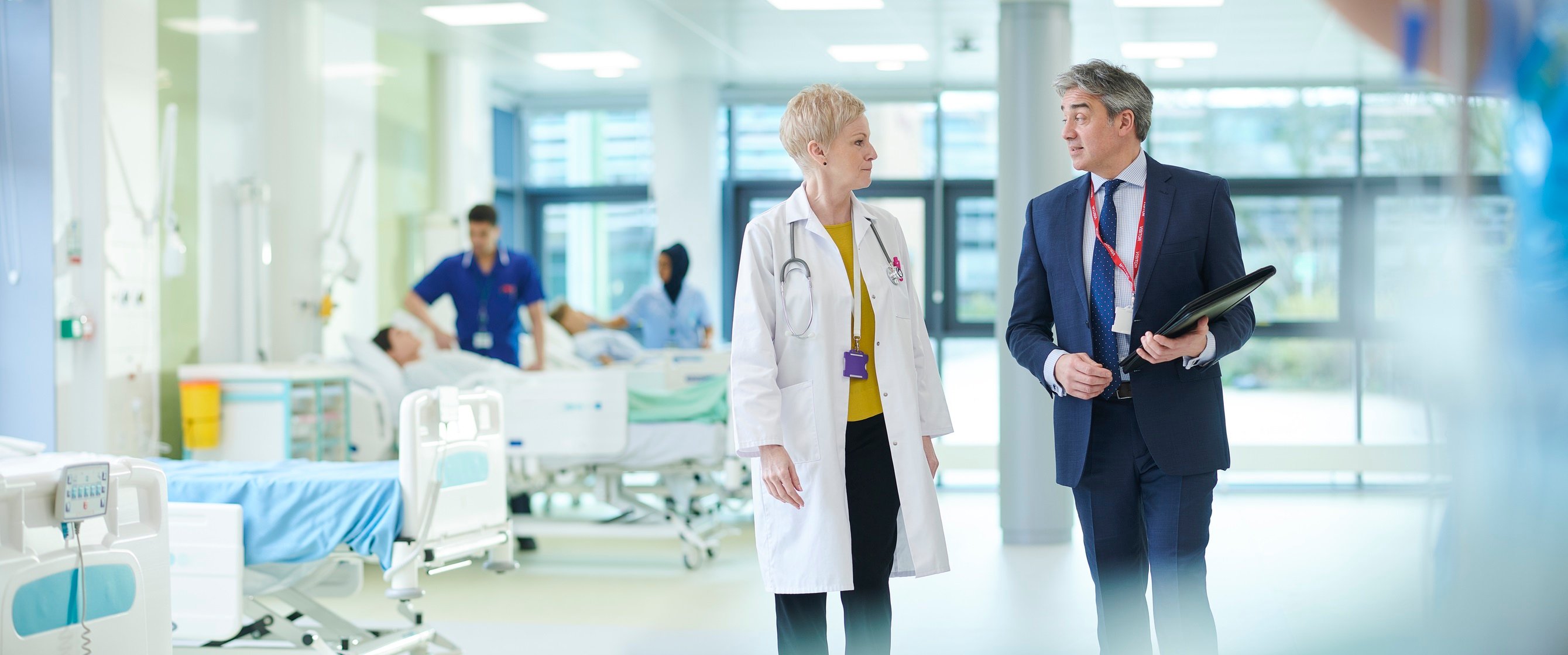 Owned and Managed Medical Groups and Independent Physician Associations
Prospect Medical Holdings has a long history as a respected leader in managed healthcare comprised of owned and managed medical groups/independent physician association and managed services organization operations, supporting all health plan delegated functions for medical groups and affiliates.
Medical Groups and Independent Physician Associations
Combined, our affiliated medical groups, including the medical groups that we manage, are a significant provider of managed care services. Each of our medical groups is a network of independent physicians that contracts with HMOs. In diverse areas, HMOs often find it more efficient to outsource the responsibility of providing physician services through medical groups.
This collaboration between HMOs and medical group providers is a well-established model in the markets we serve and is designed to motivate physicians to practice preventive medicine and reduce unnecessary procedures.
This comprehensive, patient-centered approach has led to the continued success and growth of Prospect Medical since its humble beginnings over two decades ago. A single contract with one local health plan in 1996 has now developed into solid partnerships with 24 health plans and 26 hospitals. Our footprint expands from San Diego through Los Angeles counties, along with Texas, Connecticut, Pennsylvania, and Rhode Island.
Affiliation with a medical group allows independent doctors to build their practices and HMOs to contract for physician services and outsource certain medical management and administrative functions associated with those activities more efficiently.
Managed Services Organizations
Our managed services organization (MSO) provides administrative support to our owned affiliates and managed medical groups/independent physician associations (IPAs). These support services include claims payment, comprehensive medical management, credentialing, provider relationship management, customer service, utilization management, compliance programs and financial services.
The company started when Prospect Medical Groups, Inc.—one of our medical groups—began growing through a series of acquisitions and affiliations beginning in 1995. This included our expansion from California-based Orange and San Bernardino counties with the acquisition of ProMed Health Care Administrators and its affiliated medical groups in June 2007.
This transaction increased the number of HMO enrollees to 80,000. Today, we arrange for the care of more than 600,000 members in our 28 owned or managed networks of more than 8,000 doctors and specialists in five states.
Awarded Elite status by America's Physician Group for 8 years in a row, our medical groups drive high quality, cost effective care for the members that we care for.
We believe that quality care means more than treating you when you are sick. To continually improve the health of the communities we serve, we offer a comprehensive health education library.
Prospect Medical Holdings contracts with most major health plans, and we serve all product lines, including commercial, Medicare, Medicaid, Medicare/Medicaid (Medi-Medi) and Health Insurance Exchange.
Contact Us
Prospect Medical Holdings is here to serve you. Get in touch with us to see how we can meet your management needs.
For more information, visit Prospect Medical Groups' website.