New Graduates and Other Nursing Education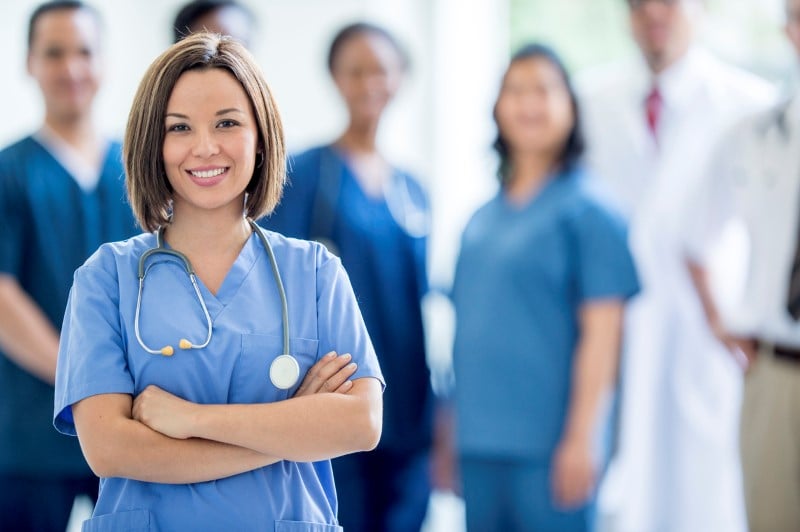 New Graduates and Other Nursing Education
We are committed to training nurses to be prepared for today and for the future. If you are starting your nursing career or looking for opportunities to enhance your skill set, we have educational and professional development programs for you.
New Graduate Registered Nurse Residency Program
The New Graduate Registered Nurse Residency Program is an evidence-based and structured program built upon a competency-based framework, designed to address the challenges faced by newly licensed RNs as they make transition to professional practice. This program helps to effectively close the academic-to-practice gap so that we can retain safe, competent, and confident nurses who are prepared to continue their professional growth.
The New Graduate RN Residency Program at several of our hospitals is a full-time employment opportunity that requires a two-year commitment. The program is 12 months, beginning with nine to 10 weeks of intensive clinical practice, followed by ongoing monthly sessions designed to build upon what the nurse resident is experiencing in clinical practice.
We provide a cohort experience to allow for support, shared experiences, reflective practice opportunities and socialization as new graduate RNs acclimate to their professional role. Support is also provided by preceptors, unit leadership and educators during the program.
Requirements to qualify for the New Graduate RN Residency Program:
Licensure: Current, active and unencumbered California registered nurse license prior to starting the program
Education: Graduate from an accredited nursing program within the last 12-14 months; associate degree in nursing (ADN) or BS in nursing (BSN) preferred
Certification: Current and active Basic Life Support (BLS) from the American Heart Association
Experience: Less than 12 months of acute care hospital-based experience as a licensed RN prior to starting the program
Two-year employment commitment
Submit your application through the career portal of the hospital of your choice.
Nursing Educational Opportunities and Resources
We offer a variety of educational opportunities and resources to support the continuous learning needs and professional development of our nurses:
Preceptor development and education

Preceptor development and education
Charge nurse development
Transitional practice programs in medical/surgical, telemetry, step-down and critical care
Unlimited access to more than 1,800 CE courses in our CE Center (HealthStream)
Access to courses in our HealthStream Learning Management System
Formal education programs
Orientation programs for experienced nurses in a variety of clinical areas
For more information on jobs, visit the nursing section on each of our hospital websites: