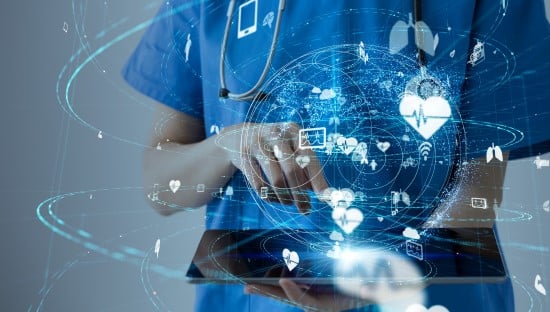 Nationally Recognized Clinical Quality and Patient Safety
At Prospect Medical Holdings, we recognize that patients and their families have a choice when it comes to where they receive medical care. That's why we strive to provide the highest quality care and best possible outcomes for every person who entrusts us with their health and well-being at our hospitals and medical groups.
We are committed to keeping patients safe, reducing unnecessary care, decreasing the time to needed care, promoting healthy communities, and other key measures of quality. As a result, our facilities have been recognized with high quality ratings, accreditations, certifications, and awards from numerous outside agencies.
Below are some examples that highlight the outstanding clinical quality and awards at our hospitals. Please visit each hospital's individual website for additional information.
California
Foothill Regional Medical Center
The weight-loss surgery program

at Foothill Regional Medical Center is nationally accredited as a

Comprehensive Center for Bariatric Surgery

under the Metabolic and Bariatric Surgery Accreditation and Quality Improvement Program (

MBSAQIP

®), a joint program of the American College of Surgeons and the American Society for Metabolic and Bariatric Surgery. It was also named a

Blue Distinction Center for Bariatric Surgery

by Anthem Blue Cross and Blue Shield, given to nationally designated healthcare facilities with a proven history of delivering exceptional care and results.

Medical imaging at Foothill Regional Medical Center received the

three-year accreditation for computed tomography (CT

) from the American College of Radiology in 2020, signifying that the facility is committed to providing the highest level of imaging quality and safety.

The pediatric subacute unit at Foothill Regional Medical Center was

awarded with five stars

– the highest possible rating – by the Centers for Medicare & Medicaid Services (CMS) based on health inspections, staffing levels, and quality of resident care measures. It is one of 10 pediatric subacute units in California, and the only unit in Orange County to receive five stars from CMS.
Los Angeles Community Hospitals
Healthgrades recognized Los Angeles and Norwalk Community Hospitals with the Patient Safety Excellence (2022), and top 5 percent in the nation for Overall Pulmonary Services (2019-2022).
The subacute unit at Los Angeles Community Hospital received a 4-star rating for Quality of Resident Care

from the Centers for Medicare & Medicaid Services (CMS). It signifies "above average" performance in terms of how well the physical and medical needs of residents are being met.

The Joint Commission

accredited Los Angeles Community Hospitals in three areas: Hospital, Laboratory, and Nursing Care Center. The Joint Commission's Gold Seal of Approval® designates facilities with a proven commitment to quality patient care and patient safety.
Southern California Hospitals
Recipients of Healthgrades' Patient Safety Excellence (2018-2022), Pulmonary Care and Gastrointestinal Care Excellence Awards (2020-2022), putting the hospitals in the top 5 percent in the nation for overall pulmonary services and top 10 percent for overall GI services and medical treatment respectively, and America's 100 Best Hospitals for GI Care (2021).
Only six hospitals in Los Angeles-Long Beach-Santa Ana received the Pulmonary Care Excellence Award three years in a row, and Hollywood and Culver City are the only hospitals in California to receive the Five-Star distinction for COPD Treatment for 20 years in a row.
Culver City's bariatric program is a Blue Distinction and Cigna Center of Excellence.
Southern California Hospital at Culver City's subacute unit received five stars—the highest possible rating—for quality of resident care. Five stars mean the quality of care is "much above average," according to the Centers for Medicare & Medicaid Services.
Southern California Hospital at Hollywood was recognized by the Los Angeles County Department of Public Health for achieving 90 percent employee influenza vaccine compliance for the 2020-2021 flu season.

Pen

nsylvania
Crozer Health

Connecticut
Eastern Connecticut Health Network (ECHN)
Waterbury HEALTH
Healthgrades

recognized Waterbury with the Coronary Intervention Excellence Award (2022), t

op 10 percent in the nation for Coronary Interventional Procedures (2022), and a Five-Star Recipient for Treatment of Heart Attack (2022
Waterbury is one of only two hospitals in Connecticut to receive the Coronary Intervention Excellence Award in 2022
*New Haven Area is defined as the New Haven-Milford, CT CBSA as defined by the US Office of Management and Budget
Waterbury Hospital received the

Lifeline Gold Receiving Quality Achievement Award

for implementing specific quality improvement measures outlined by the American Heart Association for the treatment of patients who suffer severe heart attacks.

The American Heart Association/American Stroke Association recognized Waterbury Hospital with the

Get With The Guidelines® - Stroke Gold Plus and Target: Stroke Honor Roll Awards

for the facility's commitment to ensuring stroke patients receive the most appropriate treatment according to nationally recognized, research-based guidelines based on the latest scientific evidence.

Waterbury Hospital was awarded Advanced Certification as a

Primary Stroke Center

by The Joint Commission, based on a review of compliance with national standards, clinical guidelines, and outcomes of care.

Waterbury Hospital has earned The Joint Commission's

Gold Seal of Approval®

for Hospital Accreditation and Behavioral Health Care and Human Services Accreditation by demonstrating continuous compliance with its performance standards. The Gold Seal of Approval® is a symbol of quality that reflects an organization's commitment to providing safe and effective care.
Prospect Medical Systems
Our managed healthcare division is also recognized, including being honored by CalOptima for attaining the highest performance scores for child, adult and OneCare Connect clinical measures; and Medicare Stars Quality Improvement by Genesis and Northwest Orange County Medical Group. Read more on Prospect Medical Systems' website.