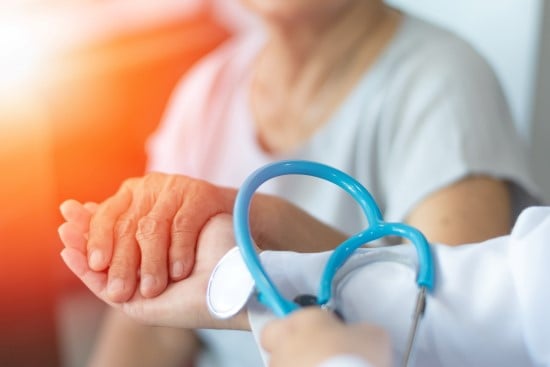 Our Ongoing Commitment to Quality, Affordable Care
Prospect Medical Holdings' ability to deliver quality, compassionate care during the unprecedented pandemic affirms the original vision of its founders. This is the fulfillment of the hopes Prospect's founders had for the company, and proof that a clear vision, an insightful operating model, and a commitment to communities and our employees, born in the past, remains the way of the future.
Every day, our more than 11,000 affiliated physicians and 18,000 employees at 16 hospitals provide nationally recognized care in five states. Our comprehensive network of quality healthcare services is designed to offer our patients and 600,000 members highly coordinated, personalized care tailored to the unique needs of each community we serve—many of which provide essential medical services to underserved communities as safety-net hospitals.
An integral part of this vision is a commitment to the communities we serve. During the last 10 years, in fact, Prospect has provided more than $900 million in charity and uncompensated care through our hospitals and has paid $170 million in local taxes.
Navigating the Healthcare Maze: One Mission, One Team, One You
For many people, the American healthcare system is a confusing maze that appears nearly impossible to navigate. Too often, physicians and hospitals work in isolation and at odds with health plans. Patients are left on their own to find specialists, schedule and keep appointments, and make critical decisions about their care.
Individuals with chronic diseases such as diabetes, heart disease, or cancer are particularly at risk of becoming overwhelmed by such a fragmented system. They must juggle the stress of insurance problems and access to the right specialists, all while managing their condition.
The result is missed physician appointments, failure to follow prescription drug regimens, and an over-reliance on hospital emergency rooms for routine care. The healthcare maze is not only unhealthy and inefficient for patients—it drives up healthcare costs for everyone in the process.
Prospect Medical Holdings' facilities help coordinate quality care for patients through integrated networks of primary and specialty physicians, in affiliation with hospitals, clinics, other community-based providers and health plans.
Coordinated Regional Care: A Smart Way to Deliver Healthcare
Prospect Medical Holdings' vision is to help patients and their families find their way through the complex medical landscape. Our model was developed based on population health management—a well-established process of improving clinical health outcomes through improved care coordination and patient engagement—called Coordinated Regional Care (CRC).
To achieve this vision, Prospect Medical Holdings brought together community hospitals and independent physician groups in the Southern California region under a single umbrella beginning in 2007. Instead of working in isolation, our physicians, affiliated medical groups, and hospitals collaborate closely and in partnership with healthcare plans. As a result, patients and their families benefit by receiving coordinated, streamlined, and personalized care.
The CRC model was successfully implemented in this first market, and our continued expansion into new markets has helped drive higher quality care, improved patient outcomes, and lower costs. Today, we have 28 owned or managed medical groups with over 20,000 handpicked primary care and specialist physicians, as well as 18 community hospitals in four states, participating in CRC.
Our CRC team works to ensure our more than 600,000 managed members receive primary, specialty, and follow-up care at the right time and place. When patients do require hospitalization, care is coordinated throughout the stay and beyond—from admission to discharge to home, and back to the primary care physician—so all patients need to do is focus on getting better.
We have networks of healthcare professionals to support our most vulnerable patients, both inside and outside of the hospital, in cooperation with their health plan. Aside from physicians, our networks include nurses and nurse practitioners who can visit patients in their homes, social workers and other caregivers who assist with activities of daily living, and pharmacists who ensure medication safety and efficacy. Our team also coordinates transportation for patients to ensure they attend follow-up appointments and language translation services to break down barriers to good health.
CRC aims to improve the health and well-being of our members and their communities.
Contact Us
To learn more about CRC, please email us. For more information about Prospect Medical Holdings, call (310) 943-4500.